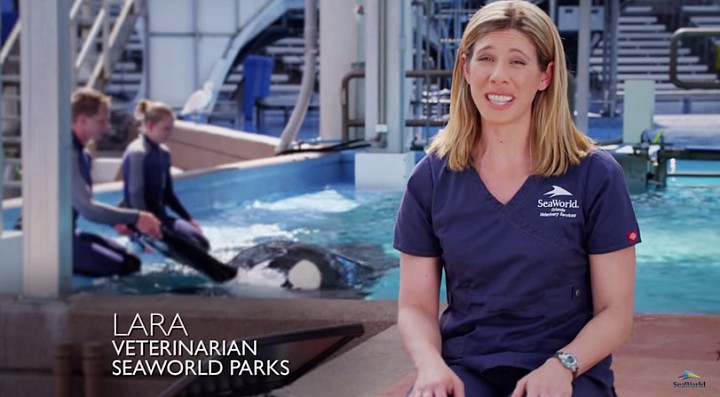 Amid dwindling sales, SeaWorld (NYSE: SEAS) has put forth a new commercial attempting to debunk rumors floating around the treatment of its facility's Orca Whales, according to the Orlando Sentinel.
"The men and women who care for the animals living in our parks are our most passionate advocates," said Jill Kermes, Senior Corporate Affairs Officer for SeaWorld Entertainment, in a news release, according to the Orlando Sentinel. "There is no better way to convey the depth of our commitment to these animals and the sophistication of our care than to hear the facts from our veterinarians, trainers, keepers, animal rescue experts, and curators."
The advertisement features a veterinarian and a senior member of the parks rescue team, the Orlando Sentinel reported, each claiming the Orcas are treated with dignity and excellent care. Concerns follow in the wake of 2013 documentary Blackfish, which caused outrage revolving around SeaWorld's care of the giant animals.