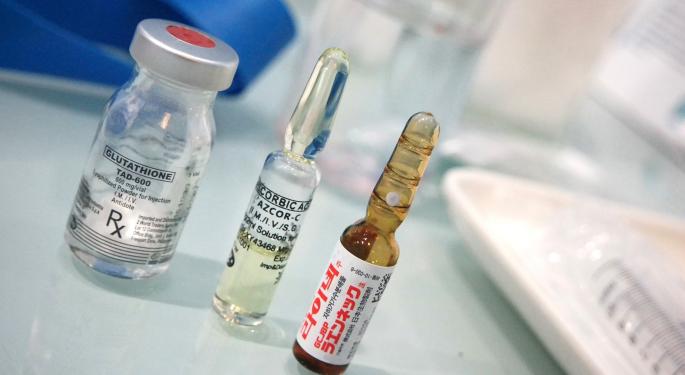 Evoke Pharma Inc EVOK revealed that its topline results from its Phase 3 clinical trial of EVK-001 failed to achieve its primary endpoint of symptom improvement at the end of four weeks in female patients with symptomatic diabetic gastroparesis. Following this, the stock plunged more than 70 percent in the pre-market trading on Monday.
Evoke Pharma said its preliminary review of topline data in all study sites disclosed similar improvement in the EVK-001 and placebo groups at the end of four Weeks as measured by the total symptom score and the individual scores for each of the signs and symptom. However, the company added that these results were not consistent in the study sites.
The company said further assessment of topline data revealed diary data from 28 of 41 of the enrolling sites indicated a statistically-significant gain at Week 4 for EVK 001 (p=0.006) in contrast to results from the other 13 sites, which demonstrated statistically significant gain for placebo (p=0.002). The company stated that after the complete datasets and PK data are available, it would conduct more analyses to further understand the discrepant results.
Evoke Pharma's President and CEO, Dave Gonyer, said, "The topline results are unexpected and an anomaly, given that metoclopramide has been approved and used for treating diabetic gastroparesis for more than 35 years. Additionally, EVK-001 provides predictable absorption of metoclopramide as seen in our prior trials."
He added, "We continue to believe that EVK-001 is a promising treatment option for patients who currently rely on oral drugs to treat their symptoms of gastroparesis. Our analysis will continue as the remainder of the data become available and an update will be provided when we have more clarity on our steps ahead."
In the pre-market on Monday, shares of the company plummeted 76 percent to $2.55.
© 2016 Benzinga.com. Benzinga does not provide investment advice. All rights reserved.