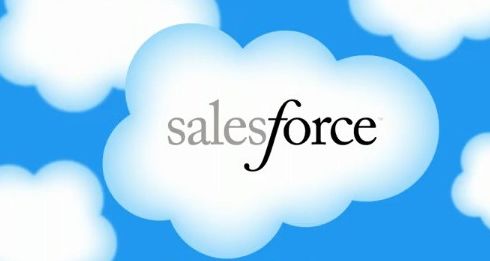 Salesforce.com Inc. forecast sales for its fiscal 2015 year that exceeded analysts' estimates, driven by demand for products from recent acquisitions such as ExactTarget Inc.
Revenue for the fiscal year ending in January 2015 will be $5.34 billion to $5.37 billion, the San Francisco-based company said in a statement yesterday, beating analysts' average estimate of $5.34 billion.
For the fiscal third quarter ending in October, sales will be $1.365 billion to $1.37 billion, and profit, excluding some costs, will be 12 cents to 13 cents a share, Salesforce said. That topped analysts' average estimate of $1.37 billion in sales and profit of 13 cents, according to data compiled by Bloomberg. 
http://www.bloomberg.com/news/2014-08-21/salesforce-forecasts-full-year-revenue-topping-estimates.html

To my opinion, shares of the company will rise today. Let's see.