#Sugar - haDelta reaching extreme. Reduce longs, buy again later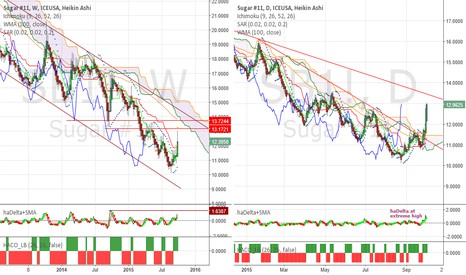 - Simply haDelta is reaching an extreme high both on weekly and daily time frames after a decent bullish swing in just 5 days.
- 13,70 - 14,00 is a strong bearish support on weekly chart.
- My original profit target zone for swing long was 13 - 13,50.

For these reasons I started to take profit and close my long positions. However in case of dip back to 12,00-12,20 I will check Sugar for buy signals again.