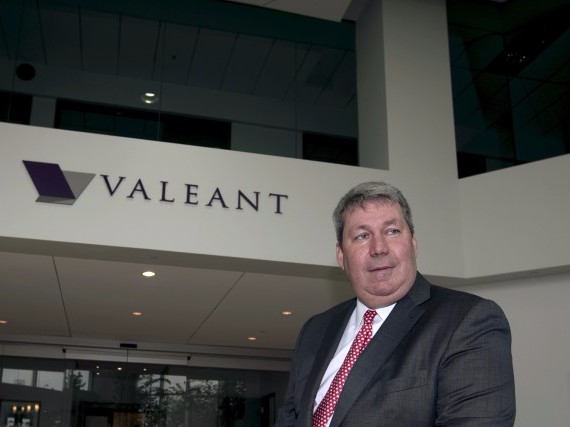 Michael Pearson, chairman of the board and chief executive officer of Valeant Pharmaceuticals International Inc., poses following their annual general meeting in Laval
Timing is everything.
On Wednesday morning Wells Fargo analyst David Maris published a report pointing out that Valeant Pharmaceuticals has raised prices on 16 of its products so far this year.
On Wednesday afternoon, Valeant Pharmaceuticals' CEO, a former interim CEO, and billionaire hedge fund manager and board member Bill Ackman will testify about the company's drug pricing practices before the US Senate.
Last year, the company vowed to lower prices across the board and change its business model after coming under scrutiny for price hikes. It's one of the four companies the Senate Aging Committee has been investigating for price hikes across the drug industry since December. The House of Representatives is investigating the company for the same matter.
That government pressure, combined with accusations of malfeasance from a short seller, sent Valeant's...
More