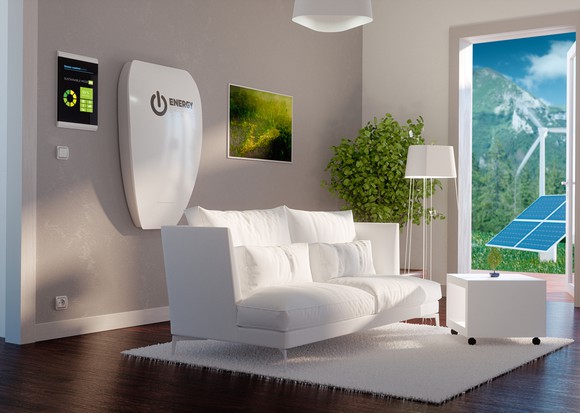 In recently revealing his long-term vision for his company, a certain Tony Stark-esque CEO suggested that energy storage is a viable market opportunity. Without a doubt, Elon Musk and Tesla Motors will play a key role in the market, but here will be many winners -- numerous companies playing integral roles in shaping the rapidly forming, massive landscape. For example, in the utility-scale advanced battery market alone, global revenue is expected to grow from $231.9 million in 2016 to $3.6 billion by 2025, according to Navigant Research.
Energy storage's popularity is also emerging in the political arena. President Obama, in June, announced executive actions and 33 state and private-sector commitments related to energy storage. In all, the investments stemming from his actions could lead to more than $1 billion in energy-storage commitments.
Let's look at some of the industry leaders, which are already forging ahead.
ABCs of AES
One company leading the charge is The AES Corporation (NYSE:AES). Reporting $15 billion in revenue for 2015, AES is largely involved in traditional power generation. But with operations in 17 countries, renewable energy -- of which energy storage is included -- accounted for 28% of the company's power generation in 2015.
Demonstrating its leadership in the energy-storage industry, AES brought a 20 MW storage facility online this past May. It's the first grid-scale, battery-based energy storage in the Midcontinent Independent System Operator region, which serves 15 states and Manitoba.
Farther east, AES'a Laurel Mountain Storage Array provides grid-stability services for a 98 MW wind farm in West Virginia. Coming online in 2011, the ongoing success of this project is important, as it demonstrates how energy storage can be used to provide support for the intermittent nature of power generation from renewable-power resources such as wind farms.
As states pursue renewable-power assets to meet increasingly stringent environmental regulations, they will need to incorporate energy-storage solutions to ensure that the wind- and solar-generated electricity is efficiently incorporated in the electrical grid.
In addition to providing support for wind and solar, AES suggests that the value proposition of energy storage makes it a worthy investment in and of...
More