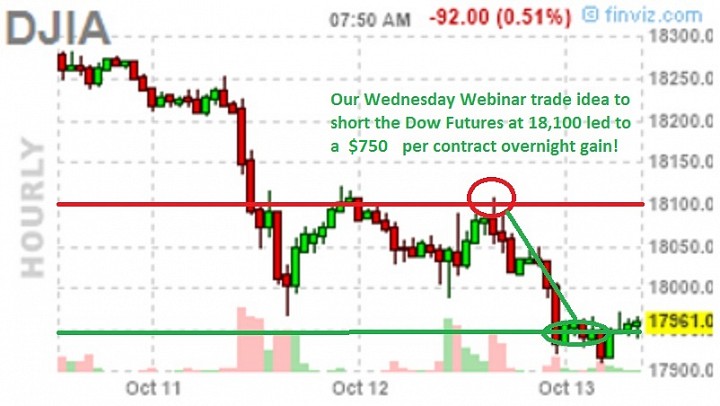 Sometimes things just go your way!  
We had our usual Live Trading Webinar yesterday at 1pm and, when the replay is available, you can see our live analysis of the Fed Minutes as they were released which led us to conclude that the people rallying the Dow were idiots and that we should short the Dow Futures (/YM) at 18,100.  As you can see on the chart, we blew tight though our primary target of 18,000 and almost hit 17,900 (a $1,000 gain) before bouncing back to 17,950 where we stopped out for a $750 per contract gain.  Not bad for an overnight trade, right?  
Of course, we already epected the Dow to fall hard and fast, which is why we featured the Ultra-Short Dow ETF (DXD) as a hedge in yesterday's morning post.  We don't need to the Fed Minutes to tell us what the market is going to do but it was nice to have the confirmation so we could add some bonus money with our Futures trade.  Now, the nice thing about the Futures is we can flip long on /YM at 17,500 (with tight stops below) and lock in the gains we made on DXD until the market opens.  On the whole, however, we're expecting more downside than this but it will take a while for the dip buyers to realize they are tilting at windmills.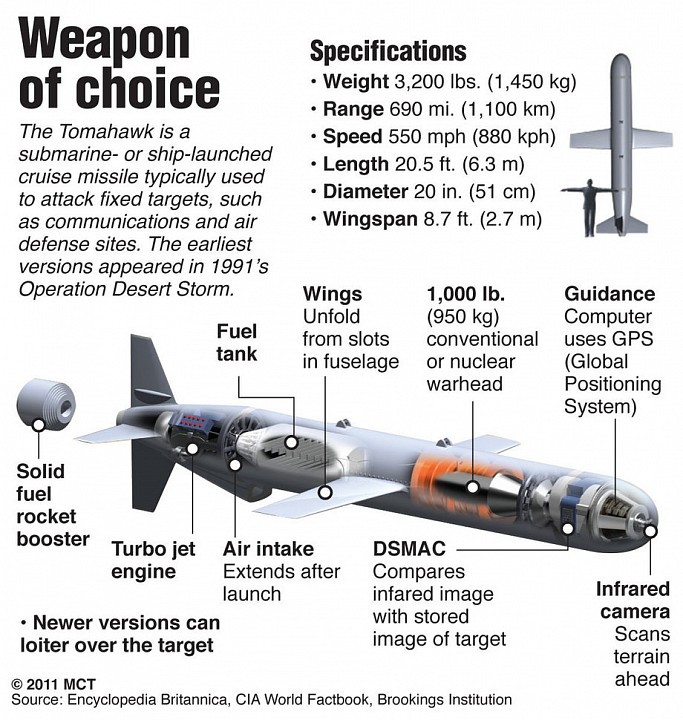 Speaking of Quixotic trades, those wacky oil bulls are at it again, driving oil back to $50.20 despite a build in the API report.  They are all excited because we bombed Yemen this morning but all we did was knock out 3 rebel radar sites with a few dozen tomahawk missiles and the only person who'll make money on that is Lockheed Martin (LMT) who charges $2M for each one of those bad boys (long LMT!).
Still the very mention of anything even vaguely Arab-sounding and missiles is always good for a pop in oil and we're popping up to $50.40 per market on oil Futures (/CL), where we're happy to take the bulls' money and short them again with a stop at $50.55 ($150 per contract loss) and we'll do it again at $50.90 if…
Provided courtesy of Phil's Stock World.