For the first time since October 2010, VIX has fallen for 10 straight days (crashing from over 28 to under 17). The collapse in the 'fear' index has also broken it back below its 200-day moving-average for the first time since breaking above on August 19th.
Down 10th day in a row: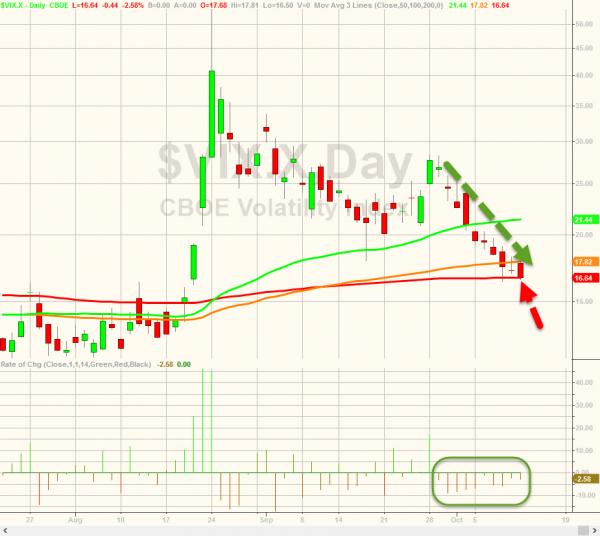 Breaking the 200DMA: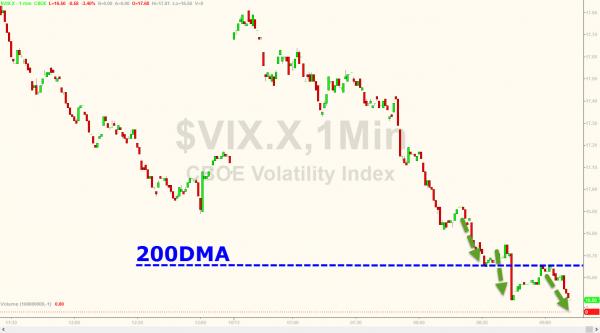 And after first decoupling after the August flash crash, then re-coupling two weeks ago, SPY-XIV has once again broken its historical relationship: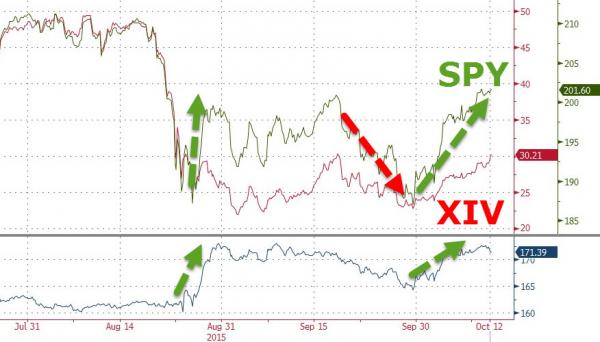 Note the recoupling lower in the SPY-XIV pair trade, just as we predicted on August 30 with our "no-brainer" trade idea.
XIV - ES: "no brainer" pair trade of the week pic.twitter.com/sAIanK2gMW

— zerohedge (@zerohedge)

https://twitter.com/zerohedge/status/638123270798229509