Increasing advertising, customer service will reduce earnings
Still, third-quarter profit, sales topped projections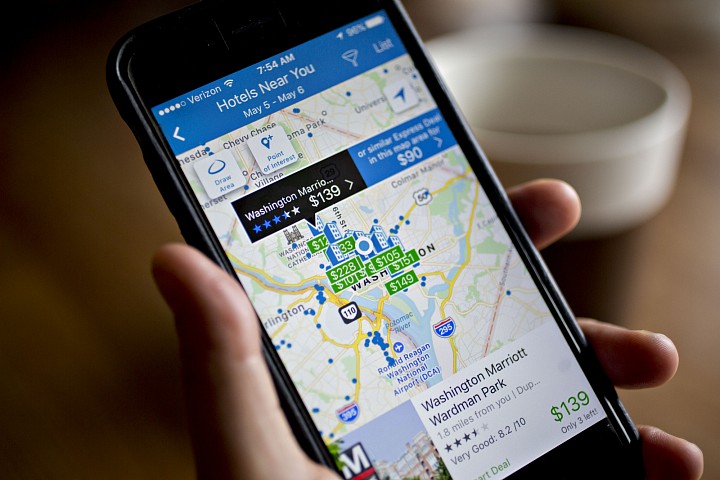 Growth is getting harder to come by in online travel.
Priceline Group Inc. said profit, except certain items, would be from $13.40 a share to $14 a share in the current quarter, missing the average analyst estimate of $15.56. Shares fell as much as 9 percent in extended trading.
The company said its costs are rising as it spends more on customer service, seeking to capture a larger share of the fast-growing, short-term home-rental market and push back competition from Airbnb Inc. and Expedia Inc.'s HomeAway. Home-rental properties have fewer rooms per property and require more work on Priceline's behalf to handle bookings and customer service, leading to higher costs, Chief Executive Officer Glenn Fogel said on a conference call.
"This type of product has a higher level of customer contact due to its unique nature," Fogel said.
Norwalk, Connecticut-based Priceline isn't the only online travel company to expect slower growth. In October, Expedia Inc. plummeted more than 15 percent after saying the summer hurricanes in the U.S. contributed to a broader decline in its pace of expansion. TripAdvisor Inc. fell in extended trading Monday after reporting third-quarter revenue increased 4.3 percent to $439 million, missing the average analyst estimate of $451.7 million.
Priceline is chasing new revenue in the U.S., where its core Booking.com business has less of a presence, and in China, where it recently invested $450 million in e-commerce company Meituan Dianping. The company said it would air TV commercials for Booking.com, a major expense, in 30 countries in 2018, an increase from 12 in 2016.
The company's lower-than-projected forecast came while it reported adjusted profit and sales in the third quarter that topped analyst projections. Profit, excluding some items, was $35.22 a share. Analysts projected $34.25. Revenue increased 20 percent to $4.43 billion in the third quarter, compared with the average estimate of $4.34 billion.
More