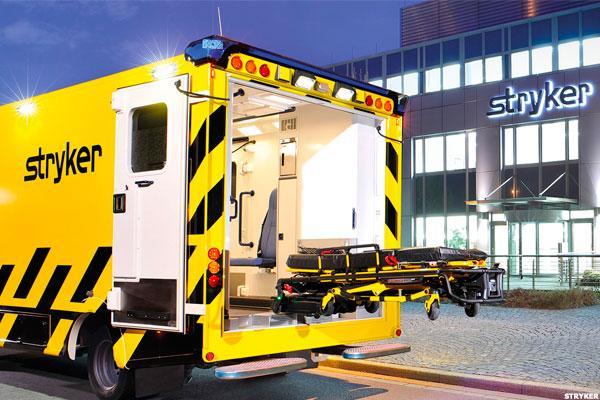 Year to date, shares of Stryker (SYK) are up nearly 26%. The stock would have been up more had the company reported a decent second quarter. At the present valuation, shares of Stryker strike me as fairly valued.
Musculoskeletal replacement maker Stryker reported second-quarter fiscal 2016 earnings per share of $1.39, 2 cents ahead of the consensus estimates. Revenue rose 16.8% to $2.84 billion, which was in line with analyst estimates. Organic revenue grew 5.6%, which was a point higher due to an extra day in the quarter.
Gross margins were 66.2%, down...
More