Neuralstem $CUR
The price of CUR, a small Biotech, continues to free fall. This is primarily because the company continues to issue equity at incredibly low prices - this is its only option for raising capital.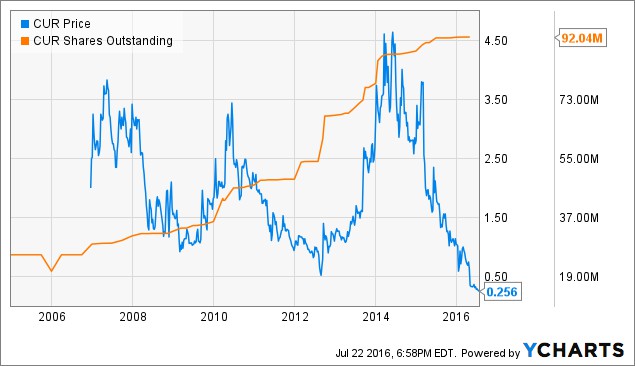 A stock split is inevitable, $CUR is at risk of being de-listed from the NASDAQ if its prices remain below $1.00 for much longer.
Pipeline: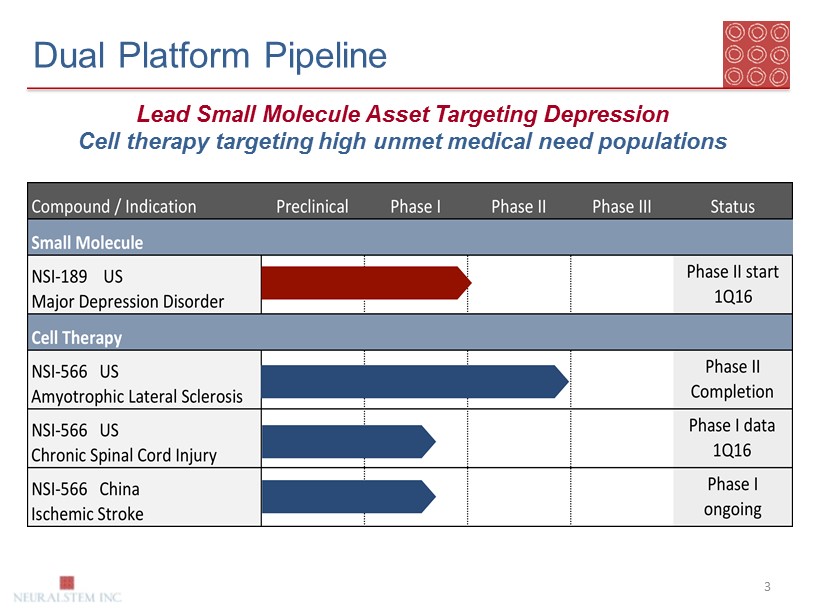 Over the long term, this is one of the most promising biotech investments. I think Its flagship anti-depressant NSI-189 alone is worth well over $5 per share on the current number shares outstanding. The ALS treatment, on the other hand, is worthless. This stock is a screaming buy, but be patient and get in right before phase II on NSI-189.