The Sell in May and go away strategy seems to be kicking off as the market put a lid on the S&P500 during the past couple of weeks. Here's a look at the SPY ETF index which tracks the S&P500.

SPY 5/2 Daily Chart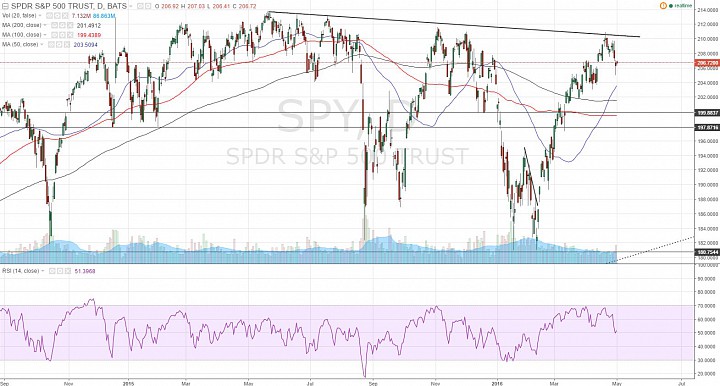 (click to enlarge)

I noted the possibility that we will see some correction from the 211 area last week: Anticipating a Market Correction.
I think this market correction is happening now, and we can see price retreat to the 198-200 area. I think it might be worth considering a buy on a dip strategy in this area in case the market is back in its general uptrend. If price can for the most part stay above 200, there should be upside back towards the 213-214, 2015-high.

However, if price breaks below 197 for example, we should consider the possibility that we are still in a long-term consolidation period, which puts the 180-183 support area in sight.