Along with BBQs and fireworks, the 4th of July brings with it the second quarter earnings season.  Last week the stock market wowed investors with the Dow hitting 17,000 and while investors haven't forgotten the stellar performance and the boost it gave their portfolios, this earnings season they are anxiously awaiting the results that will back up that performance!  
Last quarter, investors were disappointed as company after company blamed a harsh winter for lackluster performance.  But, now investors are wondering if they should brace for a huge market correction or if they can breathe a sigh of relief essentially relying on the encouraging economic releases and strong market performance of last week.
The Dow, Nasdaq and S&P 500 all closed down yesterday signaling that many cautious investors will need to see it in writing before they are ready to believe anything.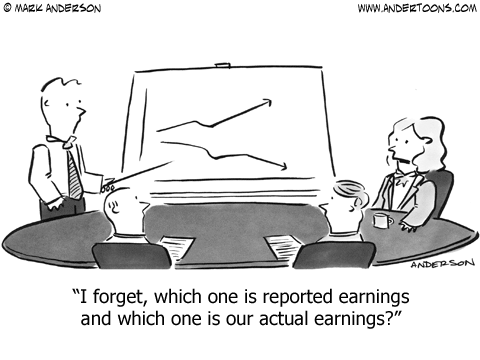 Of note, 4% of the S&P 500 listed companies have already reported earnings given their quarter ended in May, and they have already collectively forecasted a 2.57% decrease in 3Q-14 EPS estimates according to Earnings Scout.
Alcoa reports earnings after the close and this has signaled the start of the earnings season. The next few weeks will indicate to investors how companies have truly fared.