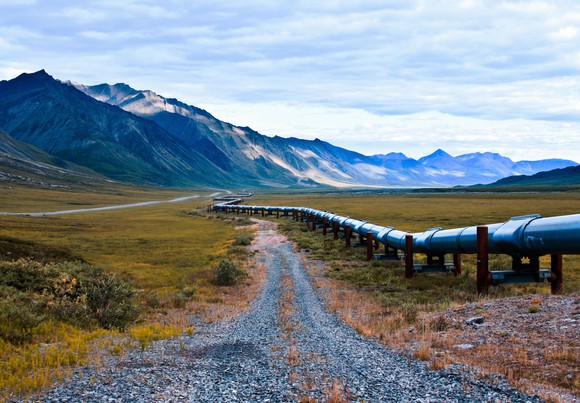 As they rocked on the Russells' front-porch glider in the stillness of the Midwestern twilight, the parade of Nashes and Studebakers and the clanging of the trolley car would put a thought in Warren's mind. ... "All that traffic," he would say to her. "What a shame you aren't making money from the people going by." As if the Russells could set up a toll booth on North 52nd Street. "What a shame, Mrs. Russell."
In just a handful of words, this quote, taken from Roger Lowenstein's classic Buffett: The Making of an American Capitalist, encapsulated the investing philosophy of legendary investor Warren Buffett. At the same time, for lesser investors, it set us up a sort of Holy Grail to seek in investing: the toll booth. The business without competitors, that all customers must use and pay for, and that can (theoretically) raise its prices as high as it likes -- and know the customers will still pay.
We all seek it. And at least some of us believe the best place to find it (other than in a literal, publicly traded toll booth) may be in the pipeline industry. Here are three of our favorite picks for that purpose.
Invest in the best -- or at least the biggest
Rich Smith: Energy giant Kinder Morgan, Inc. (NYSE:KMI) has been called "the undisputed leader in energy infrastructure" -- and rightly so. According to data from S&P Global Market Intelligence, Kinder Morgan controls the largest pipeline for transporting petroleum and gas products in the U.S., stretching to approximately 84,000 miles of pipelines and 180 terminals across the country. As my fellow Fool Matt DiLallo pointed out last year, Kinder "owns and operates the largest natural gas pipeline network." It's "the largest independent transporter of petroleum products in North America, the largest transporter of carbon dioxide, and the largest independent terminal operator," too.
The company does just under $49 billion in business annually, transporting oil and gas supplies, yet sells for a price-to-sales ratio of less than 1.0. Kinder Morgan also sells for a price-to-book ratio of less than 1.4, implying the market values its near-legal monopoly position on the pipeline market -- a position it's taken Kinder 80 years to assemble -- at just 40% more than the value of the pipes and other hard assets themselves.
Fact is, Kinder Morgan stock looks so much like a toll booth business that Warren Buffett's own Berkshire Hathaway (NYSE:BRK-A) (NYSE:BRK-B) bought $400 million worth of Kinder Morgan stock earlier...
More