You know what costs less than a gallon of gas this holiday weekend? Starting your subscription to Benzinga Pro's news feed and data platform.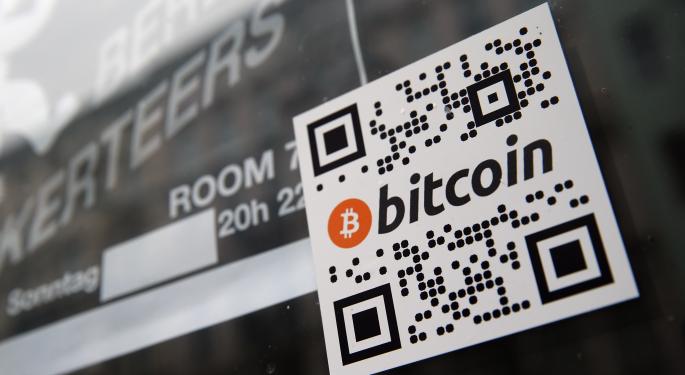 >August has witnessed rapid devaluation of Bitcoin, accelerated by fundamental data and augmented by technical glitches.
The possible forking on the minds of the Bitcoin community, the repeated blows following the Mt Gox disaster and the effects of the BitLicense have cast a bearish shadow over the market which resulted in a month that managed to breach significant lows.
Post the flash crash last week, the market has tested 200 and has been on a correction curve ever since. With many countries calling for increased regulation, let's see how market emotions fared last week.
Nigeria's central bank has called for Bitcoin regulation in order to stop money laundering and avoid international penalties. Dr. Okwu Nnanna the governor of the financial system at Nigeria's Central Bank has cited that cryptocurrencies have no borders and hence are an easy channel for money laundering and thus there is a need to monitor them. AB 1236, a proposed California law to regulate virtual currencies has faced lot of opposition from industry lawyers.
It has now been amended saying companies that take 'full custody' of the currency are to be licensed and the bill is being backed by other major companies who are mostly made up of software developers. Another important country to look out for whose ecommerce demographic can play a pivotal role in the development of bitcoin system would be India.
With major companies like Microsoft and IBM backing bitcoin based startups, the Governor of RBI has made it clear that cryptocurrencies are being observed for now and would be regulated in the future.
The collapse of Mt Gox has racked up many controversies and the latest one, the arrest of Mark Karpeles, is over the issue of a fresh warrant for allegations that he has pocketed over $2.6 million from the company funds of Mt Gox. While Japan's cryptocurrency scenario is restructuring for the best after the impact of Mt Gox, the Japanese Government has decided to regulate cryptocurrencies so as to avoid the risk of money laundering and terrorist funding.
How these coordinated regulations among different countries would affect/aid the growth and development of bitcoin is to be seen. While the 'one-off' depreciation of the Chinese Yuan has beaten the stock markets down in the USA and China, BTC China's Greg Wolfson has remarked that the corresponding dip in prices in bitcoin is not devastating and in the times of uncertainty just like Gold, people are turning towards bitcoin as their safe haven.
The immediate correction after the dip is being seen as people hedge their positions in bitcoin.
Meanwhile on the Korean front, things are looking bright with a newexchange traded fund (ETF) tracking the value of bitcoin planned for launch on Korea Exchange next year.
This news coupled with Korean Bitcoin Exchange 'Korbit' announcing the launch of Bitwire, which allows people to send money using Bitcoin to any Korean bank account in less than two hours, the bitcoin ecosystem in Korea is trending towards a positive position.
On the European continent, the sentiment is consolidating with the launch of Mycelium Gear with Cashila's API being integrated, this enables merchants to accept bitcoins that are automatically converted to Euros.
The financial crisis in Greece is here to stay for some time and bitcoin services providers like Cubit are trying to do what they can to help. Cubit in coordination with BTC-Greece is helping Greek citizens move their money out of the country to business partners and suppliers.
The aim is to try and work around the various capital controls that have been enforced in Greece in the hope that some private businesses can get back up and running once more. They have plans to install 1000 ATMS in order to make the this work. Even in the Black Sea Basin there are more than 13,600 locations where you can access bitcoin related stores, ATM and service providers.
On a corporate front, things...
More