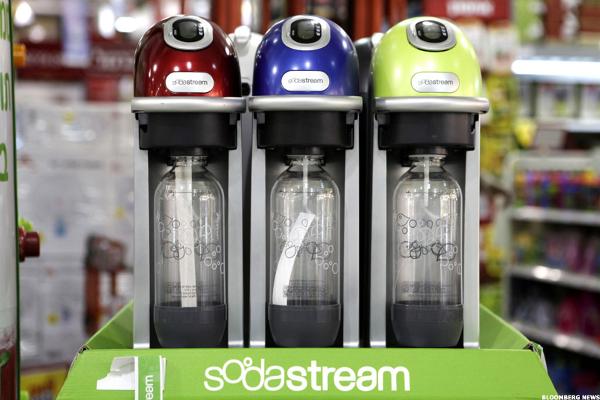 NEW YORK (TheStreet) -- SodaStream's (SODA) stock price target was increased to $17 from $15 at Jefferies. The firm has a "hold" rating on the stock.
The new price target comes after the sparkling water company posted strong results for the 2016 first quarter yesterday.
The Israel-based company reported earnings of 40 cents per share, topping analysts' estimates of 11 cents per share. Revenue climbed by 9.6% to $100.9 million, above estimates of $89 million.
"Although sales growth trends are starting to head in the right direction, it is too early to predict the sustainability of the sales growth and the company's...
More