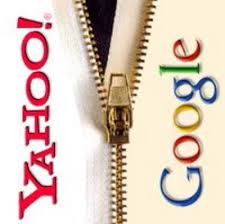 Yahoo! Inc. attracted more U.S. visitors than Google Inc. during July for the first time since May 2011, indicating that turnaround efforts by Chief Executive Officer Marissa Mayer are gaining traction.

More than 196 million Web users spent time on the largest U.S. Web portal's sites during the month, up 21 percent from a year earlier, ComScore Inc. said in a statement yesterday. That's 4.3 million more than Google, operator of the world's most-popular search engine, up less than 1 percent. The report doesn't include Tumblr, which Yahoo bought earlier this year, or mobile users, ComScore said.
http://www.bloomberg.com/news/2013-08-22/yahoo-tops-google-in-u-s-for-web-traffic-in-july-comscore-says.html

Marissa Mayer, way to go!