U.S. Customs and Border Patrol (CBP) has almost doubled the amount of cocaine seized this fiscal year compared to the year before.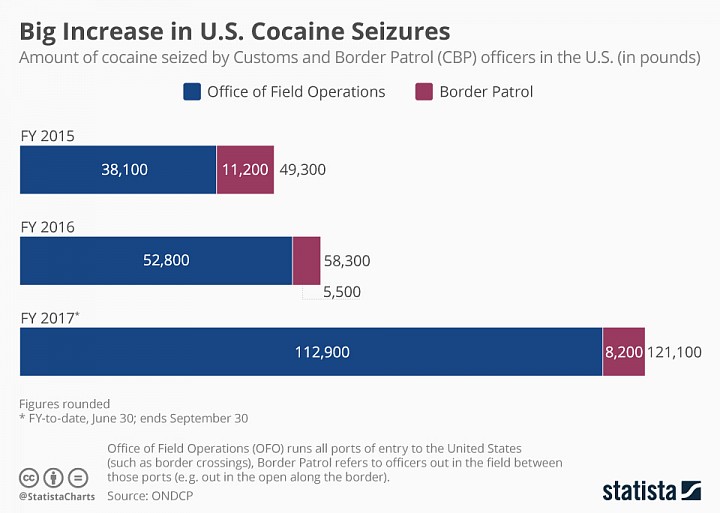 You will find more statistics at Statista
As Statista's Dyfed Loesche notes, more than two months before this fiscal year ends on September 30 the agency has seized more than 121,000 million pounds of cocaine.
As our infographic shows, this year the greater share was seized by the biggest CBP branch, the Office of Field Operations. This arm of CBP mans all 328 ports of entry (seaports, airports, border crossings etc.) while Border Patrol officer operate out in the open between those ports.