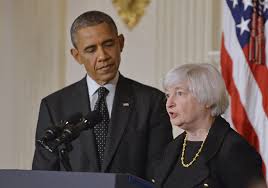 Asian stocks rose, with the regional benchmark index capping a two-week advance, after reports from U.S. housing to manufacturing showed the world's largest economy is strengthening.
Iluka Resources Ltd. (ILU) climbed 3.4 percent in Sydney after posting an unexpected profit. Santos Ltd. jumped 3.9 percent as earnings increased at the Australian oil and gas producer. Li & Fung Ltd. lost 4.6 percent in Hong Kong after the world's largest supplier of clothes and toys to retailers said conditions will remain challenging in key U.S. and European markets.
The MSCI Asia Pacific Index added 0.2 percent to 148.76 as of 2:20 p.m. in Hong Kong, on course for a 0.5 percent gain this week. It is trading within 1 percent of a six-year high as investors await clues on the timing of U.S. interest-rate increases from Federal Reserve Chair Janet Yellen, who speaks today at a Kansas City Fed conference in Jackson Hole, Wyoming.
"Data was solid," said Evan Lucas, a Melbourne-based markets strategist at IG Ltd. "U.S. home sales smashed estimates and held true month-on-month, while the Philly Fed manufacturing index also was stronger than estimated. This all gave the market another reason to continue to leg up."
Hong Kong's Hang Seng Index (HSI) rose 0.3 percent. The Hang Seng China Enterprises Index and South Korea's Kospi index gained 0.6 percent. China's Shanghai Composite Index climbed 0.2 percent. New Zealand's NZX 50 Index rose 0.3 percent and Singapore's Straits Times Index added 0.2 percent.
Australia's S&P/ASX 200 Index (AS51) advanced 0.1 percent as Iluka climbed 3.4 percent to A$8.88 and Santos rose 3.9 percent to A$15.16. Taiwan's Taiex index rallied 1.4 percent. Japan's Nikkei 225 Stock Average slid 0.3 percent and the Topix index slipped 0.4 percent.
Record Close
Futures on the Standard & Poor's 500 Index added less than 0.1 percent today after the gauge yesterday closed at a record high. After beginning August with the worst weekly decline in more than two years, U.S. equities have since recouped almost $900 billion in value, bolstered by easing tensions in Ukraine and speculation that central banks will keep interest rates low even as the economy shows signs of recovery.
While a report in the U.S. yesterday showed fewer Americans than forecast applied for unemployment benefits last week, tepid wage growth and slow inflation have given the Fed room to hold interest rates near zero.
U.S. Manufacturing
Data yesterday also showed existing home sales rose last month to the most since September, while the Conference Board's gauge of the economic outlook for the next three to six months increased 0.9 percent. The Markit Economics preliminary index of U.S. manufacturing in August jumped to the highest level since April 2010.
The MSCI Asia Pacific Index (MXAP) traded at 13.7 times estimated earnings at the last close, compared with 16.7 for the S&P 500 and 15.2 for the Stoxx Europe 600 Index, according to data compiled by Bloomberg.
China Rongsheng Heavy Industries Group Holdings Ltd. climbed 9.4 percent to HK$1.52 in Hong Kong after agreeing to buy a stake in Kyrgyzstan oilfields.
GungHo Online Entertainment Inc. gained 1.4 percent to 580 yen in Tokyo as parent SoftBank Corp. plans to buy the unit's stake in a Finnish online game developer.
Li & Fung lost 4.6 percent to HK$10. The Kowloon, Hong Kong-based firm, which has Wal-Mart Stores Inc. and Target Corp. as its two top customers, said yesterday most of its customers are delaying order decisions until they get better indications about consumer confidence in the third quarter.