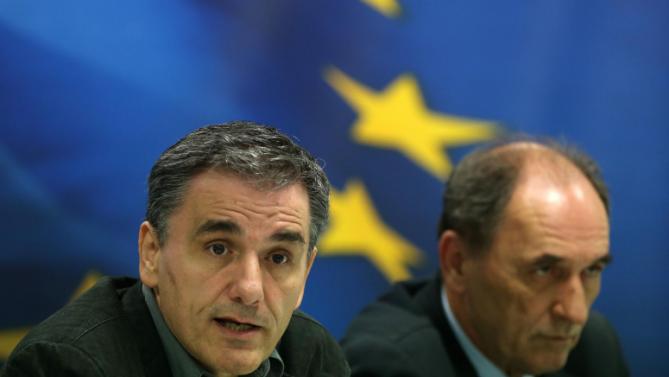 ATHENS, Greece (AP) — Greece struck a deal with European creditors Tuesday on economic measures it needs to make to get its next batch of bailout money, including a 10 billion-euro ($10.7 billion) cash injection for its crippled banks.
Though the government of Prime Minister Alexis Tsipras had already made many of the reforms required by its third international bailout, it has balked at a few.
Those included introducing a law that would have scrapped mortgage protections — and raised the prospect of mass evictions and property selloffs. Instead, a compromise appears to have been reached that will protect many in arrears on their mortgages.
Greece's left-wing government, which has abandoned its earlier promises to scrap budget austerity, has imposed drastic new tax hikes since reaching an agreement with lenders in July over a new bailout deal. The latest austerity measures also include road tax increases as well as tougher rules for tax settlements.
Pierre Moscovici, the European Union's top economy official, said Greece and the creditors had reached a deal on all outstanding issues, a...
More