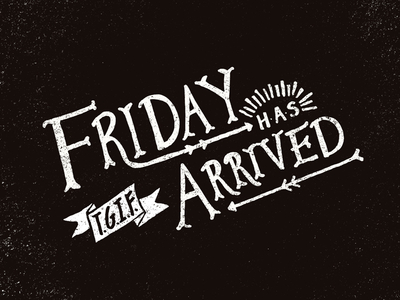 Welcome to the Friday edition of the Special Situation Investing News.  This represents the first week that I have published an issue every business day.  Please remember page views and user comments are how I am able to keep The Special Situation Investment News free. Without them I would either have to charge a subscription or post much less frequently. If you like the SSIN please forward it to a friend, Tweet about it or even better leave a comment in the section below, even if it's just to say hello. The more comments the better. On to the news:
Spinoffs
Spinoff Odds & Ends: Gannett, Barron's Looks At Spin Performance, Warns About Chemours
http://www.stockspinoffs.com/2015/08/14/spinoff-od...
Spinoff Journal Media Group $JMG up 7%+ on better than expected quarterly results 
http://finance.yahoo.com/news/journal-media-group-...
Spin-Off: Is Tribune Publishing Putting On The Full-Court Press...?
http://seekingalpha.com/article/3439966-spin-off-i...
BABA Black Sheep? Yahoo's Aabaco Holdings Spinoff Watches Value Evaporate With Alibaba Stock
http://www.stockspinoffs.com/2015/08/13/baba-black...
#TBT IDT's Spin Took The Straight Path Up
http://www.stockspinoffs.com/2015/08/13/tbt-idts-s...
.
SPACs
TPG Files to Raise $460 Million in Buyout Vehicle IPO
http://www.bloomberg.com/news/articles/2015-08-13/...
Pangaea Logistics posts 2Q profit
http://www.cnbc.com/2015/08/13/the-associated-pres...
Canadian SPAC INFOR Acquisition Corp. is still hunting for an acquisition
http://www.newswire.ca/news-releases/infor-acquisi...
.
NOLs
Big quarter for former NOL play Green Brick Partners $GRBK. Shares have been on a roll, nearly 60% since April.
http://finance.yahoo.com/news/green-brick-partners...
.
 Activist Investors
Activist investors push for Canadian energy deals as prices languish
http://in.reuters.com/article/2015/08/13/canada-en...
Raging Capital: A Lesson In Small-Cap Activism
http://activiststocks.com/blog/raging-capital
Boulder Brands: Engaged Capital Has A Big Bet In Place
http://seekingalpha.com/article/3438446-boulder-br...
Zoetis: Revisiting The Bill Ackman Target
http://seekingalpha.com/article/3438206-zoetis-rev...
 .
Hedge Funds
Slaying the 'Head of the Snake' in the $1.2T Student Loan Industry
https://sumzero.com/headlines/financials_and_insur...
How two of history's greatest investors deal with losses
http://welcometokindergarten.tumblr.com/post/12659...
Greater China-focused hedge funds crashed to earth with the stock rout in July
http://www.bloomberg.com/news/articles/2015-08-13/...
David Einhorn's Greenlight Capital Re seen to earn $30.4m from China devaluation
http://www.opalesque.com/656644/David_Greenlight_C...
 JAJA Partner's new Positions courtesy of Joe Kunkle @OptionsHawk

Jana Partners discloses increased stake in Pinnacle Foods
http://seekingalpha.com/news/2728866-jana-partners...
.
Investment Write-Ups
April Value Investor Insight, interview with Chris Davis, Francois Rochon and lots of ideas
http://www.valueinvestorinsight.com/pdfs/APRtrial1...
Capturing a Sunset – $SUNE
https://www.hvst.com/posts/48254-capturing-a-sunse...
.
Other Investing News
The Fast Casual / Burger Bubble is popping:
Investors are suddenly not so crazy about El Pollo Loco
http://blogs.wsj.com/moneybeat/2015/08/14/investor...
The Shake Shack Slide Continues.
http://blogs.wsj.com/moneybeat/2015/08/13/the-shak...
 Shake Shack: Our Beef Is With the Fat Valuation $SHAK. No kidding, that's been the prob all along.
http://online.barrons.com/articles/shake-shack-our...
New $VER & Former Centro CEO Glenn Rufrano's magic formula 
http://www.theaustralian.com.au/business/property/...
Damage estimate still underway at Noranda
http://www.semissourian.com/story/2221668.html
Avendale Asset Management Weekly Company Notes
http://avondaleam.com/company-notes-digest-8-14-15...
CafePress Reports Results for Second Quarter 2015 Following Successful Streamlining of its Business $PRSS
http://www.businesswire.com/news/home/201508130063...
CVS: expanded scope, continued growth as it buys Omnicare and Target's retail pharmacies:
http://online.barrons.com/articles/cvs-reaps-robus...
Puerto Rico is facing a $400 million short-term funding squeeze. "They're going to have some severe liquidity issues"
http://www.bloomberg.com/news/articles/2015-08-14/...
Beleagured former Bill Ackman target J.C. Penney shares surge 5.6% after earnings
http://www.marketwatch.com/story/jc-penney-shares-...
Gross's Fund Rises After Tweaking 'Shorts of a Lifetime'
http://www.bloomberg.com/news/articles/2015-08-14/...
Japan's Nuclear Restarts Seen as Long-Term Drag on LNG Prices
http://www.bloomberg.com/news/articles/2015-08-14/...
The dissolution of $GE Cap continues. Goldman to Buy GE Online Bank With $16 Billion of Deposits.
http://www.bloomberg.com/news/articles/2015-08-13/...
Company fights back against shady shorts. Amira files lawsuit for damages against Prescience Point
http://www.just-food.com/news/amira-files-lawsuit-...
Courtesy of Barbarian Capital @BarbarianCap: the dangerous Hikezilla technical formation weighs on the mortgage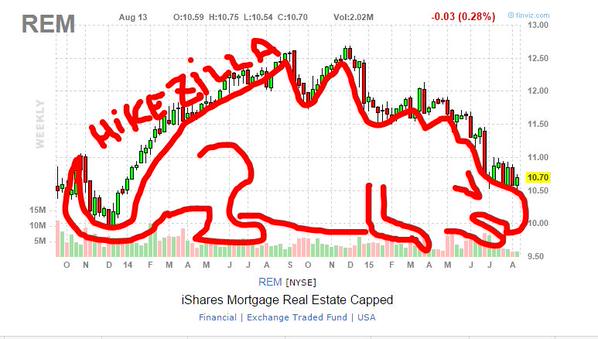 While this is a ton of news, I'm sure that there are some interesting things that I have missed. If you've seen one, or have an opinion on something that I've written about (good or even bad) please take a second to give back by sharing it in the comments section. My goal in creating the Special Situation Investing Community was to create a free place on the web where like-minded individuals who love this style of investing like I do can come to discuss it and share ideas. So please, comment, comment, comment. The more dialog we have and ideas we have floating around the better it is for everyone.
Also, if you haven't already, make sure to click on the link at the top of the page to join this new special situation investing community. Doing so will enable you to receive notification when new articles are published here and to share your own ideas. Also, make sure to follow me on Twitter @TMFDeej.
Have a great weekend!