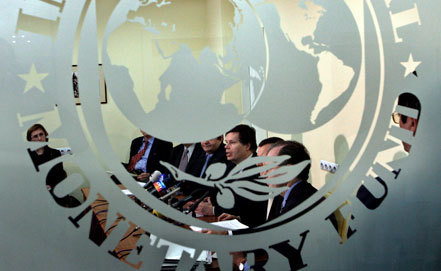 The International Monetary Fund raised its global growth forecast for the first time in nearly two years on Tuesday, saying fading economic headwinds should permit advanced nations to pick up the mantle of growth from emerging markets.

But the IMF warned richer nations were still growing below full capacity, and it added the specter of deflation to its long list of risks that could derail the nascent recovery.
In an update to its World Economic Outlook report, the Fund predicted the global economy would grow 3.7 percent this year, 0.1 percentage point higher than its October projection. It said it sees growth of 3.9 percent in 2015.
U.S. data last month showed a build-up in business inventories, the most since 1998, helped boost third-quarter GDP, and the IMF expects domestic demand to lift growth to 2.8 percent in 2014. In its previous forecast in October, it looked for growth of 2.6 percent.
The full article you can read here:
http://www.reuters.com/article/2014/01/21/us-imf-economy-idUSBREA0K0X620140121