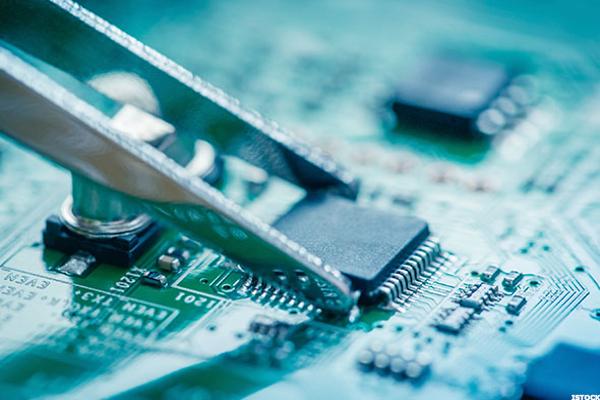 Nvidia (NVDA - Get Report) is enjoying a solid ride, fueled by its focus on niche technologies. The Santa Clara, Calif.-based chipmaker still has room to run.
Shares were up nearly 10% Friday morning, to $35.57, after reporting a solid fiscal first quarter Thursday after hours.
Nvidia posted $1.3 billion in revenue on earnings of 46 cents per share, flying past Wall Street's estimates of $1.15 billion in revenue and 32 cents per share. The chipmaker's second-quarter guidance of about $1.35 billion in revenue also beats the consensus of $1.28 billion.
"It's been an incredible stock," says Macquarie Capital analyst Deepon Nag via telephone.
Must Read: NVIDIA Corporation (NVDA) Earnings Report: Q1 2016 Conference Call Transcript
The automobile market has been a solid source of growth for the company, but the data center sector was the shining star in the past quarter, Nag says, adding that the data center segment's "deep learning" products will be a source of Nvidia's upside if it can maintain its rate of growth.
Year over year, the data center unit grew about 63%, the auto market increased 47% and gaming went up 17% during the latest quarter.
Deep learning refers to a computing model that uses algorithm throughout neural networks...
More