On Friday, Samsung's 4th quarter report came out, and the results suggested that their growth has fell strongly.  It is hard to believe since the mobile phone (smart phone) industry has been booming like crazy.  Their vice president came out and said that he expects demand for smartphones and tablets to decrease for the 1st quarter.  They have also predicted that operating profit would be lower for the 1st time in several years.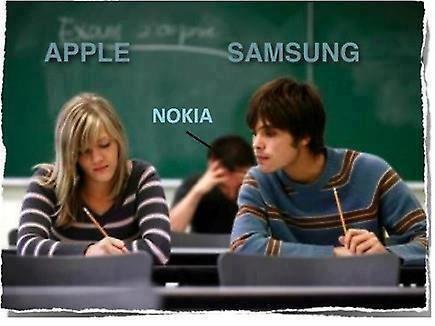 Not only that, there is expected to be increased competition in the smartphone market, to appease the ever growing demands (which could reach 15% or even higher).  Many of the increased demands would come from emerging markets.  Samsung feels that Apple and Lonovo Group are the two that are likely to step up and battle them for the #1 spot.
With that said, Apple's shares rised slightly yesterday after Carl Icahn bought $500 million worth of apple stock.  As of now, it is unclear how readers would interpret Samsung's news, but we can expect Apple to make a come back and regain lost shares.