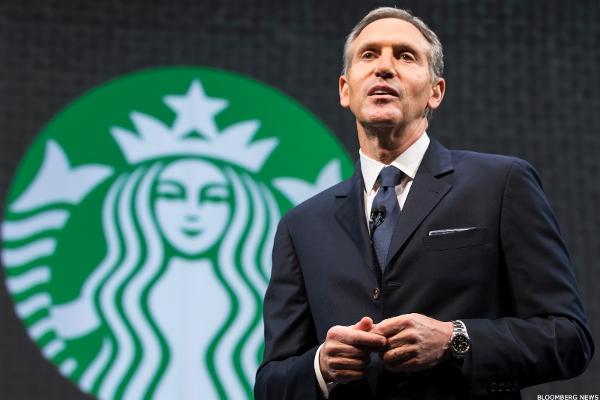 NEW YORK (TheStreet) -- Shares of Starbucks (SBUX) are lower by 0.42% to $57.36 on Friday morning, after the company reported uninspiring third-quarter earnings results yesterday. Starbucks posted earnings of 49 cents per share, which met analysts' expectations, however the company's revenue of $5.24 billion came in below estimates of $5.33 billion.
CEO Howard Schultz called the quarter an "anomaly" on CNBCs "Squawk on the Street" this morning.
"There's no doubt that we are navigating through a very unusual time. There is a confluence of...
More