Telecommunications company reported a wider-than-expected fiscal second-quarter loss, and a surprise decline in sales. For the quarter ended Sept. 30, the loss came to $585 million, or 15 cents a share, compared with a loss of $20 million, or 1 cent a share, in the same period a year ago. The FactSet per-share loss consensus was 7 cents. Revenue slipped to $7.98 billion from $8.03 billion, while the FactSet consensus was for an increase to $8.12 billion. 
Total net additions were 1.1 million, compared with 590,000 a year ago. 
The company said it now expects fiscal 2015 adjusted earnings before interest, taxes, depreciation and amortization (EBITDA) to be at the low end of its previous outlook of $7.2 billion to $7.6 billion.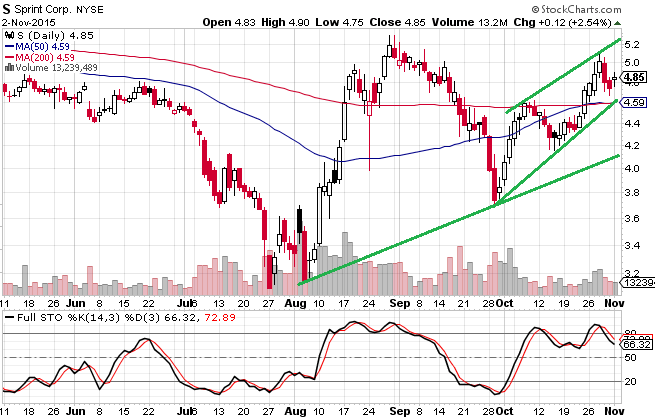 Today will open short postion. Target price $4.6 per share