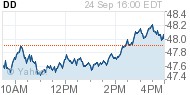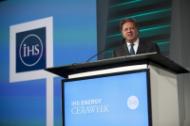 By Michael Flaherty and Anjali Athavaley
NEW YORK (Reuters) - Early in August, a call came into Sysco Corp (SYY.N) from Trian Fund Management LP, warning the food distributor that the activist hedge fund was about to disclose a large stake in the company.
Trian, run by veteran investor Nelson Peltz, unveiled its 7.1 stake in Sysco on Aug. 14, and asked for board representation and for the Houston-based company to improve its profitability and return money to shareholders.
Six days later, Sysco awarded two board seats to Trian.
For Sysco, it was better to reach a quick agreement than risk a drawn-out battle, a sentiment increasingly felt across Corporate America.
"That's a significant amount of shares (owned by Trian), and we're at a key point in the business right now, and really, they have a history of bringing value to corporations," said Sysco Chief Executive Bill DeLaney in an interview, recounting the Trian approach to Reuters. "We didn't want to have a lot of disruption and a lot of uncertainty in the business."
In the case of Cheniere Energy Inc (LNG.N), Carl Icahn needed just 18 days to clinch a deal for two board seats after the activist bought 8.2 percent of the liquefied natural gas company in August. ConAgra Foods Inc agreed to a board settlement with Jana Partners in July, three weeks after the activist investor scooped up shares of the processed food company.
While not all companies are as quick to cut a deal as Sysco and Cheniere, data reviewed by Reuters shows that corporate management teams are reaching agreements with activists at the fastest pace since the financial crisis.
The average number of days it takes companies to reach a settlement with activists threatening a proxy contest from the time of disclosure is 56, according to media and research firm Activist Insight, down from 83 days in 2010 - the furthest back the firm's data on the subject goes.
The quickening pace of activist settlements shows how dissident shareholders are reshaping the way chief executives manage their businesses and their boardrooms. Backed by powerful institutional investors, activists are moving from outside agitators...
More