John Griffin is a "Tiger Cub." After years working as billionaire Julian Robertson's right hand at Tiger Management, Griffin decided to open his own hedge fund and, in 1996, he launched Blue Ridge Capital, a long/short equity fund that bases its picks on fundamental research. Although quite diversified, its second quarter equity portfolio, valued at more than $7.75 billion, had a slight focus on information technology stocks, which represent 32% of its equity portfolio at the end of June, consumer discretionary companies (22%), and industrials (12%). So, let's take a look into Blue Ridge Capital's top new and preexisting positions going into the third quarter.
At Insider Monkey, we track around 750 hedge funds and institutional investors. Through extensive backtests, we have determined that imitating some of the stocks that these investors are collectively bullish on can help retail investors generate double digits of alpha per year. The key is to focus on the small-cap picks of these funds, which are usually less followed by the broader market and allow for larger price inefficiencies (see more details about our small-cap strategy).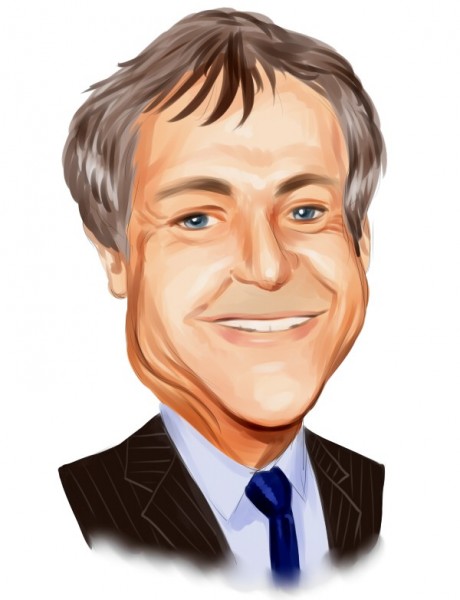 Tesla Motors Inc (NASDAQ:TSLA)
– Number of Shares Held By Blue Ridge Capital (as of June 30): 191,237
–Value of Blue Ridge Capital's Holdings (as of June 30): $40.59 million
Tesla Motors Inc (NASDAQ:TSLA) was one of Griffin's big new buys from the second quarter. Probably taking advantage of the declining stock price – shares fell by 6.44% during the second quarter, the investor built a 191,237-share stake in the electric vehicles maker, joining 35 other funds in our database long the stock. Another hedge fund, managed by a man of the same surname, was, however, the ultimate Tesla bull going out of the second quarter: Citadel Advisors. The firm ran by Ken Griffin last disclosed ownership of more than $324 million in 'put' options, more than $214 million in 'call' options, 104,727 shares of common stock (worth more than $22 million), and over $86 million in diverse company bonds. Shares of Tesla Motors Inc (NASDAQ:TSLA) have lost almost 12% since the beginning of the year, and are...
More