It's been a tough week for Pershing Square and Bill Ackman. First, Valeant gets eviscerated; and now, another major holding - Platform Specialty Products - plunged as much as 15% on news that the CEO is retiring.

Platform Specialty Products Corporation (PAH) ("Platform"), a global specialty chemicals company, announced today that Daniel H. Leever, Chief Executive Officer of the company, has indicated his intention to retire from the company once a suitable successor has been hired. Until such appointment, the Company's senior management, including Benjamin H. Gliklich, Chief Operating Officer, and Sanjiv Khattri, Chief Financial Officer, will report to the Office of the Chairman, comprised of Martin E. Franklin, Platform's Founder and Chairman, and Mr. Leever.

 

Daniel H. Leever added, "It is with very mixed feelings that I reached the decision that this is the best time for the business and me personally to retire from the responsibilities involved with day to day operations. I believe in Martin's vision for Platform and am proud that I have been able to contribute to its past success and help lay a strong foundation for its continued success. While I'll surely miss the day to day interactions with the incredible employees who lay the foundation for all of Platform's success, I strongly believe that it is the right time for a new person to take over the reins of day to day operations and to be able to set out a clear execution strategy for the next years of consistent, profitable growth."
The good news, if only for the outgoing CEO, is that the stock tumbles on his departure. Usually CEO exits (coghballmercough) lead to surging stock prices.
Ironically, we had warned that this may happen, even if for all the wrong reasons, when two days ago we previewed PAH as one of the companies that may plunge next, should Ackman be forced to liquidate holdings to satisfy Valeant margin calls.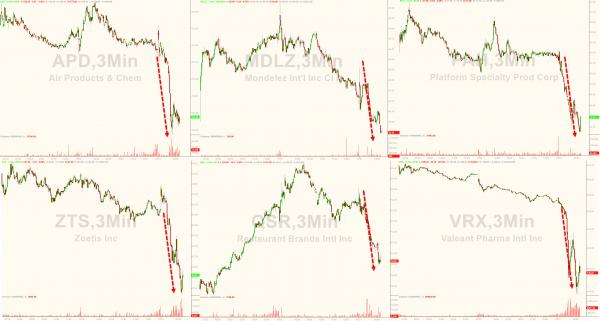 Ackman's total holdings in the name: 42.7 million shares.