The EURUSD pair has been in a consolidation action since putting in its post-FOMC high at 1.3565 (though this is true of most USD crosses). The question is, with the pair trending since early September, what's next? Do we have a continuation of the recent sideways action, or does the EUR pop above resistance at 1.3565?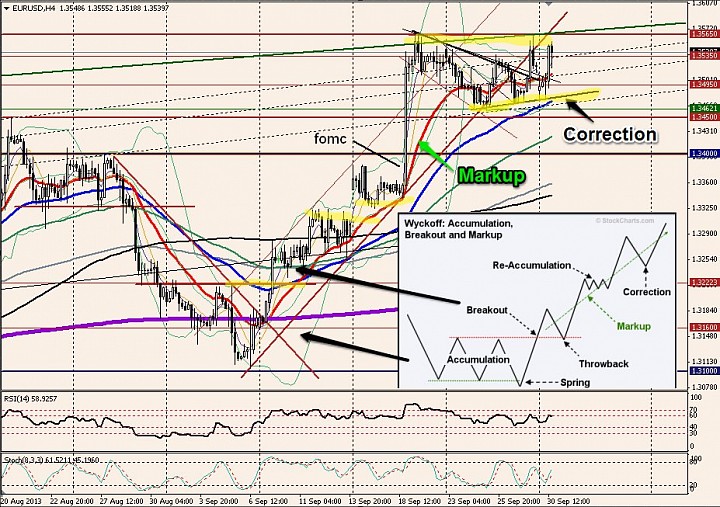 If we look at the pair from the perspective of Wyckoff's Accumulation, Breakout and Markup method, the pair seems to have gone through its breakout and mark-up phase and is now in a correction.

That brings up back to the key question of what happens here. Do we see a continuation of the uptrend, with the USD falling as a result of the US government shutdown issues, or does risk sentiment turn sour and the USD gains as a safe haven?
Looking for what happens here at the resistance 1.3565 pivot level will be the first clue. A move through 1.3565 likely ends the correction phase and initiates some further upside targets.

However, we should be on guard for volatile retracement from any further rallies as we have almost concluded a full Wyckoff cycle, and may be ripe to enter the "Distribution" phase.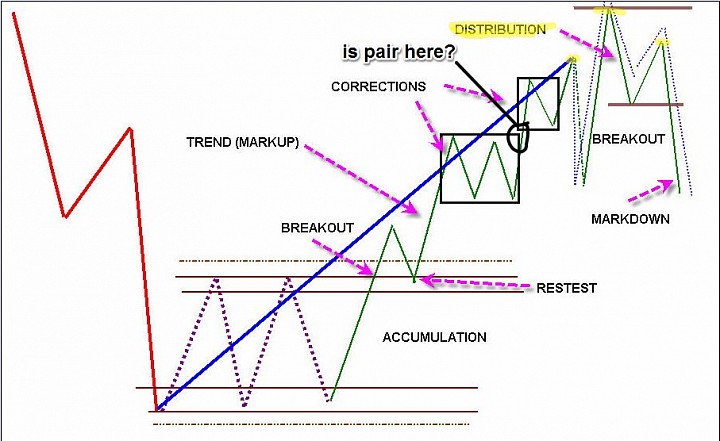 - Nick
See the price action in EURUSD since this analysis was written by clicking on the chart below: