ES ready to tank?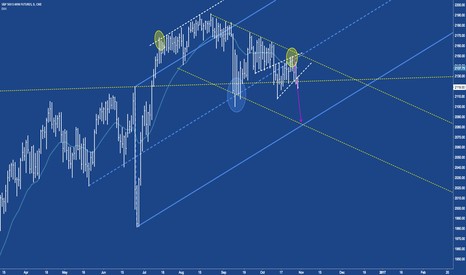 The drawings on the chart catches the movements of the market very nicely.

Yesterday, the close was below the mini- support (white dashed).
A classical pullback to it with no continuation north indicates - ES will probably tank more...and the potential is down to the L-MLH.

I play this with options - selling Call-Spreads or even naked Calls...always small positions, but often.

P!