Next week is a milestone quarter for Valeant Pharmaceuticals (VRX). The company reports quarterly results on August 9, before the market opens. With its stock Flat-lined at $22 (closing at $21.96 on Aug 5), it is nearly below the average analyst target price of around $43. At 7.7x EV / EBITDA but an ROIC of just 1.8 percent, Valeant's future value clearly depends on management improving revenue against indebted assets.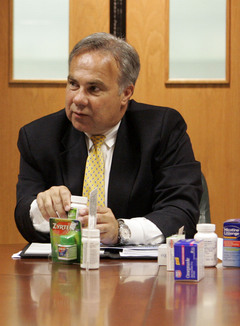 A 10Y DCF EBITDA Exit model would more accurately reflect Valeant's future worth. Assuming a sharp drop in revenue and growth this fiscal year, followed by stabilization for the next nine years, I arrive at a price target closer to $30. Here is the model – input your assumptions here: https://www.finbox.io/s/5egob8
Investors should also assign a high discount rate to reflect uncertainties in future income:
Select a Discount Rate Range
Low
Mid
High
Selected Discount Rate
8.5%
8.0%
7.5%
Implied Fair Value
$12.42
$18.84
$28.91
Implied Upside / (Downside)
-43.4%
-14.2%
31.7%
Source: https://finbox.io/
Valeant's low stock price is a function of a low EBITDA exit multiple. Until management shows the business is turning around, do not expect a higher terminal value:
Select a Terminal Value Range
Low
Mid
High
Company LTM EBITDA Multiple
9.2x
9.2x
9.2x
Benchmark LTM EBITDA Multiple
5.9x
15.5x
39.8x
Sector LTM EBITDA Multiple
0.0x
12.7x
489.2x
Selected EBITDA Exit Multiple
4,363
8.5x
9.0x
10.0x
Terminal Value
37,083
39,264
43,627
Implied Fair Value
$12.42
$18.84
$28.91
<!== INSTRUMENT %% %60% ==!>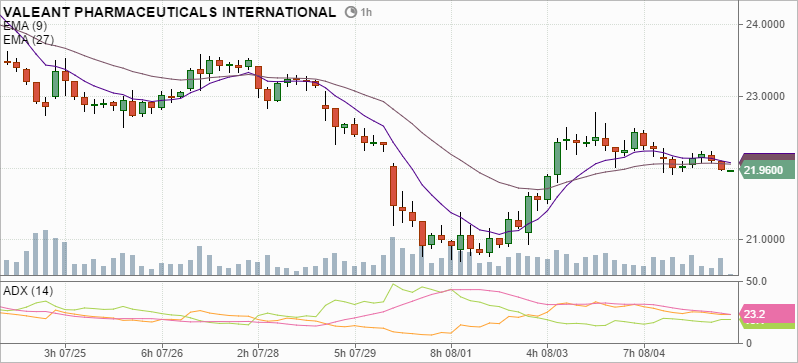 Where do you think Valeant's stock will move after earnings: Up or Down? Post your response in the comments below.