The average price of regular gasoline at U.S. pumps slid to the lowest level in more than 10 months, dropping 11.64 cents in the three weeks ended Oct. 10 to $3.2577 a gallon, according to Lundberg Survey Inc.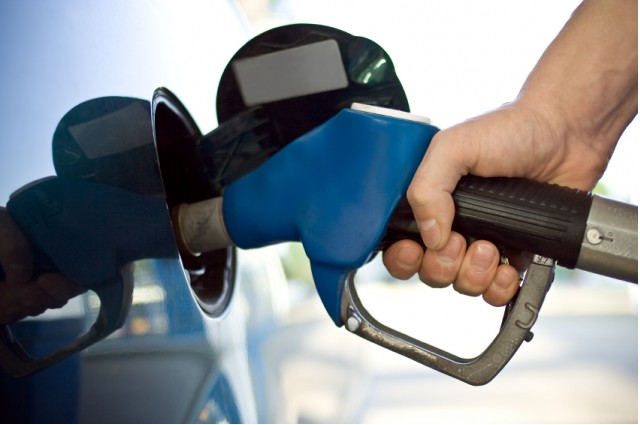 Prices are 12.52 cents lower than a year ago, according to the survey, which is based on information obtained at about 2,500 filling stations by the Camarillo, California-based company.
The average is the lowest since Nov. 22, and pump prices may fall by a dime or more in the next few days if crude oil prices remain near current lows, according to Trilby Lundberg, the president of Lundberg Survey.
"Crude oil price declines were passed through by refiners and into their wholesale-gasoline prices," Lundberg said in a telephone interview yesterday. "World demand growth has been weak. There's certainly a flush supply of barrels hitting the market, chasing world demand."
The highest price for gasoline in the lower 48 states among the markets surveyed was in San Francisco, at $3.66 a gallon, Lundberg said. The lowest price was in Tulsa, Oklahoma, where customers paid an average $2.93 a gallon. Regular gasoline averaged $3.48 a gallon on Long Island, New York, and $3.60 in Los Angeles.
Crude Prices
West Texas Intermediate crude, the U.S. benchmark priced in Cushing, Oklahoma, declined $6.59, or 7.1 percent, to $85.82 a barrel on the New York Mercantile Exchange in the three weeks to Oct. 10. It settled at $85.77 on Oct. 9, the lowest level since Dec. 10, 2012.
The International Monetary Fund said on Oct. 7 that the global economy will expand by 3.8 percent in 2015, down from a July projection of 4 percent. The International Energy Agency in Paris lowered its oil-demand forecasts for this year and next in its monthly report on Sept. 11. "Weakening oil demand is caused by inferior world economic growth," Lundberg said.
U.S. oil output increased to 8.88 million barrels a day the week of Oct. 3, the most since March 1986. U.S. production has increased 65 percent in the past five years as companies have used horizontal drilling and hydraulic fracturing to tap into hydrocarbon-rich layers of underground shale rock.
The Organization of Petroleum Exporting Countries increased oil production by 402,000 barrels a day in September to 30.47 million, the group said in its monthly oil market report. It was the biggest monthly gain since November 2011 and the largest production in more than a year.
Saudi Arabia and Iran, both OPEC members, are discounting their main crude export grades to Asian buyers by the most in almost six years, prompting speculation that some OPEC nations are competing for market share.
Retail Premium
Refineries processed 15.6 million barrels of oil a day in the week ended Oct. 3, a seasonal record in Energy Information Administration records dating back to 1989.
Gasoline stockpiles grew 1.18 million barrels, or 0.6 percent, in the seven days ended Oct. 3 to 209.7 million, EIA data show. Demand over the four weeks ended Oct. 3 rose 0.1 percent to 8.7 million barrels a day.
Gasoline futures on the Nymex fell 35.39 cents, or 14 percent, to $2.2575 a gallon in the three weeks ended Oct. 10. The premium of gasoline at the pump to futures prices has widened to the highest level since 2012, foreshadowing further declines for motorists.