Sandisk is down around 5% after-hours after drastically lowering expectations (sees $5.4bn FY Revs vs Prev Est. $6.1bn). As a result, the CEO just announced that SANDISK LOWERING NON-FACTORY HEADCOUNT BY 5% IN Q2. It did not take long to discover why they felt the need to do that as the Sandisk CEO shunned Larry Fink and unveiled an ADDITIONAL $750M IN BUYBACKS THIS YR. So to the 5% of employees about to get laid off - Thank you for your service and thank you more for the wealth you are creating for 'others'.
Of course Sandisk has to cut costs...
How else is it going to keep the pace of reality-suspenfing share buybacks up?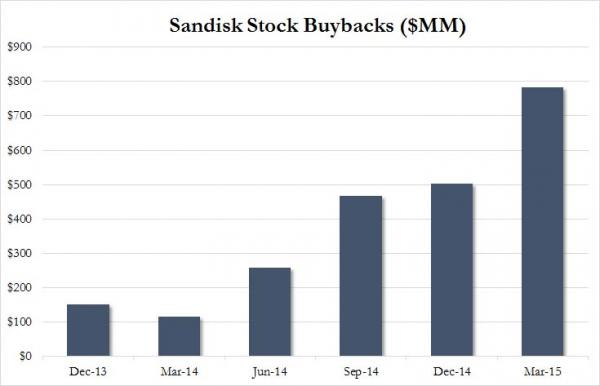 It appears the CEO will need to lay more staff off and raise the buybacks some moar...