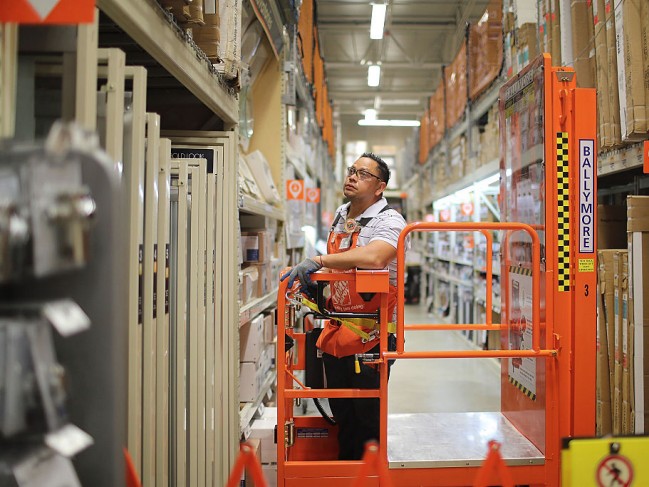 (Joe Raedle/Getty)
Shares of home-improvement stores including Home Depot, the most valuable in the US, sank on Thursday following news that Amazon plans to spread its reach into appliance retailing.
Sears said it planned to start selling its Kenmore-branded appliances on Amazon, giving the products their broadest distribution outside of the retailer's stores. Sears is also launching a line of smart appliances that can be voice controlled with Amazon Alexa.
It's a win for Sears, which has closed more than 200 stores this year amid declining foot...
More