Ignore the sell signals in Facebook Inc (FB) stock charts for now.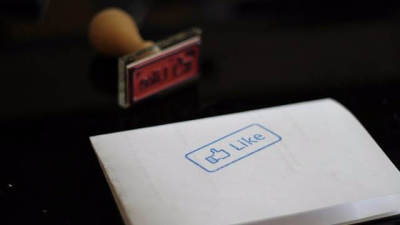 Shares of Menlo Park, California-based social networking giant Facebook Inc (NASDAQ:FB) extended their bullish rally in yesterday's trade. Facebook stock had opened 5% higher yesterday before giving up some of the gains due to the broad sell-off in tech stocks. Facebook stock is up by 48% in the year-to-date and around 15% this month. Yesterday's rally was prompted by a solid Q2 earnings report. As a fellow Amigobulls contributor had predicted, Facebook reported a solid beat on both EPS and revenue. However, investors must tread cautiously in the next few trading days. Facebook technical charts are flashing warning signs.
Yesterday's rally has sent Facebook stock into the overbought territory, according to two popular technical indicators, Relative Strength Index (RSI) and Bollinger Bands. RSI momentum oscillator measures the speed and change of price movements. Facebook's smoothed RSI is currently reading 78.41, which is well beyond the overbought limit of 70. Facebook stock price also breached the upper Bollinger Band in yesterday's trade, which generally indicates a short term correction. Bollinger Bands are volatility indicators consisting of a center line and two price bands which are 2 standard deviations above and below the middle band. About...
More