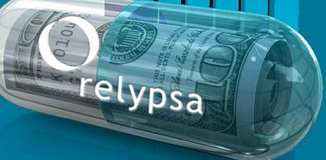 Possibly no other stock has a wider gap in analyst price targets than Relypsa (RLYP). Not only do analysts debate the size of the hyperkalemia market, but also whether the approved Vetallsa drug will garner the highest market share with competitive drug ZS-9 from AstraZeneca (AZN). 
While Wedbush analyst Liana Moussatos has an Outperform rating and a $51 target, analyst Andrew Berens from Morgan Stanley still views the stock as a Sell with an incredibly low $9 target. The Morgan Stanley call was covered in this previous post and the recent June scripts data appears to confirm that the ultra-bearish thesis is dead wrong. 
According to Wedbush, Key Opinion Leader Nephrologist Dr. Matthew R. Weir suggests that Veltassa will dominate the market share from future competition with ZS-9. According to the Director of the Division of Nephrology and Professor of Medicine in Nephrology at University of Maryland, Veltassa is the preferred treatment due to the use of calcium instead of ZS-9's use of sodium as a counter ion. 
Remember that a $51 price target gets Relypsa close to a market value of $2.3 billion, a number still short of the $2.7 billion that AstraZeneca paid to obtain ZS Pharma. The ultra bull case might appear a stretch, but this 150% gain appears more likely than a 50% cut in the stock price proposed by Morgan Stanley. 
So which analyst is right?
Disclosure: No position