Look for telecom M&A to be on hold until the 2016 conclusion of a government auction of radio spectrum now owned by TV broadcasters, which could raise up to $60 billion if cable TV firms or Google (NASDAQ:GOOGL) take part, says Moody's Investors Service.
Telecom acquisitions will die down after a busy 2015, in which AT&T (NYSE:T) acquired DirecTV Group, Verizon Communications (NYSE:VZ) sold wireline assets to Frontier Communications (NASDAQ:FTR) and regulators thwarted Comcast's (NASDAQ:CMCSA) proposed acquisition of Time Warner Cable.
The TV "Broadcast Incentive Auction" of airwaves in the 600 MHz frequency block is slated to start on March 29, 2016.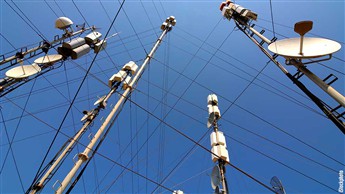 The FCC will impose a "quiet period" banning negotiations over spectrum, which likely will start at the very end of 2015 and extend at least six months.
"In 2016, we expect large M&A deals to be limited due to the upcoming broadcast-spectrum...
More