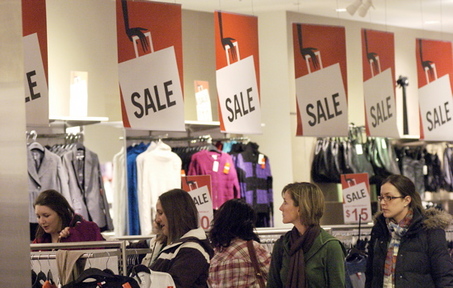 (Image source: mlive.com)
U.S. consumer prices were up 0.1 percent in August compared to economists' expectations of a 0.2 percent rise.  The slight rise in the CPI was driven by higher health care costs and housing prices. Core inflation, which excludes food and energy, increased 0.1 percent.  Core inflation was in line with expectations. The disinflationary pressures are not going away anytime soon.  
However, gasoline prices saw a decline for the first time since April. Prices at the pump dropped 0.3 percent in August.  These inflation numbers will not have an effect on the Fed's expected Tapering policy.