A few minutes ago, all hell broke loose in Intel stock when a Reuters fat finger did a JPM deja vu (as a reminder, JPM earnings were released just after 4 am, some three hours before their scheduled release due to a Nasdaq news release error) and released what the robots thought was INTC's Q3 earnings. Moments later, it was uncovered that while it was a fat finger, the finger hit the wrong button and had erroneously leaked Q2 earnings once again.
Nonetheless, what happened in the interim was your typical algo idiocy, which as Nanex' Eric Hunsader
https://twitter.com/nanexllc/status/522078810351882240/photo/1
, as follows: "
This is crazy - note the wide swings in $INTC - some lasting less than 1 second. #HFT madness
"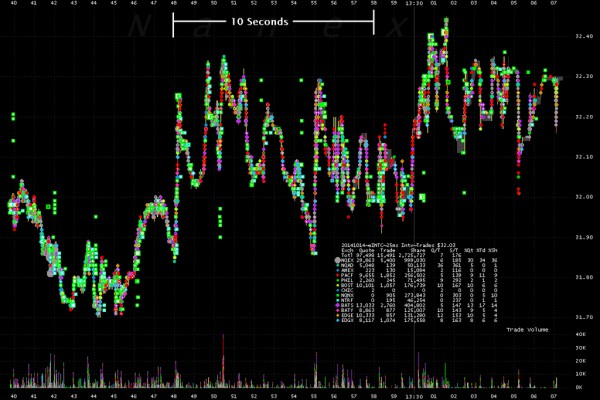 To all those who had limit/stop loss orders, or expected unbroken markets, our condolences.