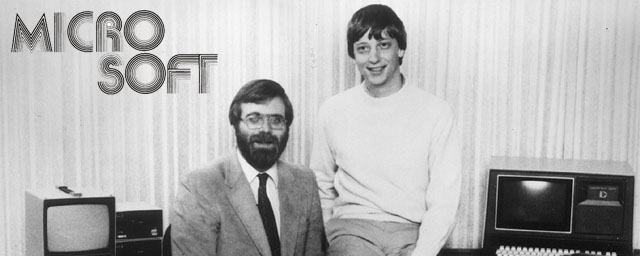 Saturday will mark the 40th anniversary of when Bill Gates and Paul Allen founded the software giant in 1975. To celebrate the occasion, Gates sent out a letter to employees on Friday, in which he reflected on the company's past and future.
In Letter he wrote in beginning Paul Allen and I have a Goal to provide computer to every desk and every home it was our big idea and most of people most of people thought we are out of our mind. He also wrote that the drastic changes come in the computer world from then and now and we Microsoft have played an important role in this revolution.
In the letter, the Microsoft (NASDAQ:MSFT) co-founder also lauded the firm`s latest products such as, Cortana, Skype Translator and Holo Lens and deliberated on the future of computing by saying that it will evolve faster in the next 10 years than it ever has before.
He wrote to employees: "I hope you will think about what you can do to make the power of technology accessible to everyone, to connect people to each other, and make personal computing available everywhere."
Few comments by the readers :
"If anybody here is interested in learning how to trade working from home I can suggest a website to you that I recently found and become a member to. The name of the website is Code Trading System, I believe you can find them on Google. Right now they are running a special too, they didn't have that special when I purchased. I never traded before in my life and now I love doing it thanks to Code Trading System, their way of teaching how to trade made it very easy for me to learn."
"Gates impeded the growth of computers with poorly designed software. IBM shares part of that blame too because they choose his company for the OS."