Iron ore production in China has probably been contracting since April and further mine shutdowns in the largest importer are forecast as a global seaborne glut expands, according to Goldman Sachs Group Inc.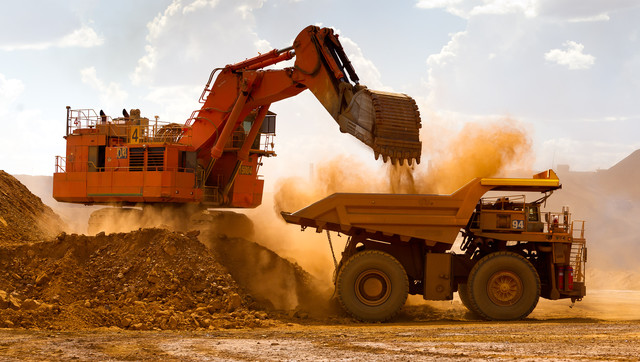 Monthly output from mines in the country may have dropped about 20 percent from a year earlier, analysts Christian Lelong and Amber Cai wrote in an e-mailed report, citing an implied figure from the bank's in-house analysis. That estimate may overstate the actual drop, Lelong and Cai added.
Iron ore tumbled 40 percent this year after companies including Rio Tinto Group and Vale SA raised low-cost output in Australia and Brazil, spurring a global glut just as economic growth in China slowed. The market is in the midst of a transition without precedent in recent commodity history as supply jumps and higher-cost mines shut, according to Macquarie Group Ltd. HSBC Holdings Plc, which cut its price forecasts this week, sees a 30 percent slump in Chinese output next year.
"The supply adjustment to a low-price environment continues; in particular, production in China has contracting even though domestic miners have not been fully exposed to $80 a ton seaborne iron ore yet," Lelong and Cai said. "We expect further pressure on Chinese production."
Ore with 62 percent content delivered to Qingdao slid 1.9 percent to $80.29 a ton yesterday, the lowest level since Oct. 10, according to data from Metal Bulletin Ltd. The price fell to $77.97 on Sept. 29, the lowest since September 2009.