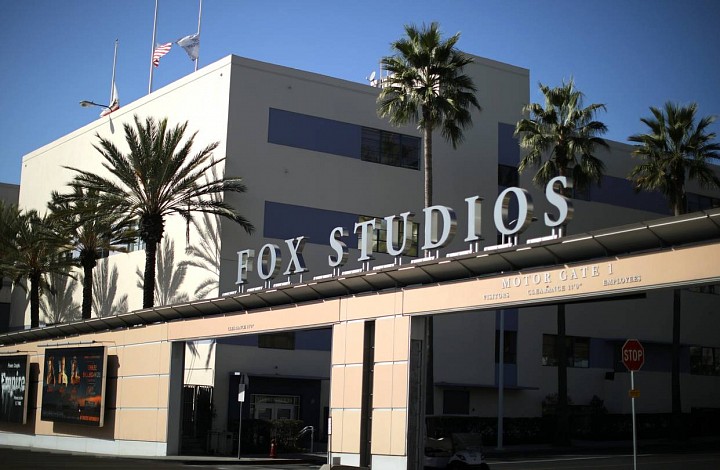 Fox's share price may have been one reason 21st Century Fox Executive Co-Chairman Rupert Murdoch entertained Disney's approach. The company's stock has underperformed some of its media peers in recent years, declining 17% over the more than three-year period starting when it had to abandon a hostile bid for Time Warner Inc. in August 2014 through Friday last week.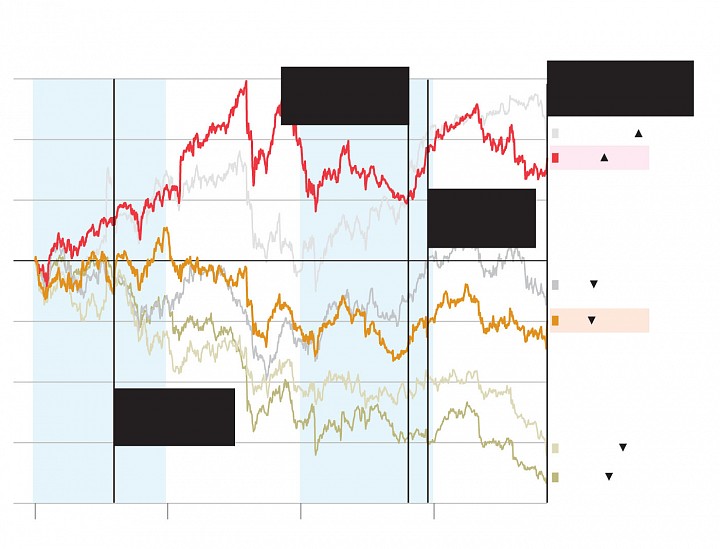 Fox's share price may be a reflection of concerns that Fox needs greater scale, as indicated by its failed attempt to acquire Time Warner, which is instead selling itself to AT&T Inc.
But the company also has faced delays in the U.K. in its effort to acquire all of pay-TV giant Sky PLC, and harassment scandals at its most important assets, Fox News, have made headlines. Plus, there are broader industry concerns that cord-cutting and shifting viewer habits are overhauling the traditional television ecosystem. As Macquarie analyst Tim Nollen put it: "Scale matters more now in TV."
Conventional thinking on Wall Street, given the Time Warner efforts and the bid for Sky, has been that Fox would be a media consolidator rather than a seller.
Acquisitiveness, in fact, is another factor analysts have cited as a possible drag on the stock. Mr. Murdoch, whose family controls 39% of Fox's voting shares, has sometimes made big bets the Street doesn't always like, though some have paid off handsomely over the long term. Referring to this concern, MoffettNathanson analyst Michael Nathanson wrote in a Tuesday report that a " 'Murdoch discount' has been a constant overhang on FOXA share price."
The goal for Fox in the proposed Disney deal would have been to slim down to focus on sports, news and broadcast TV in an effort to boost its relative valuation. The thinking at Fox, according to a person familiar with that matter, is that it could be successful with a strategy similar to CBS Corp. , which has a higher valuation even though it isn't among the largest U.S. media conglomerates.
According to Macquarie's Mr. Nollen, the assets Fox was considering parting with would contribute some 55% of Fox's expected $16.5 billion in revenue for fiscal 2018, and 40% of expected earnings before interest, taxes, depreciation and amortization for the period.
Disney would have to pay about $37 billion for those assets, wrote John Janedis, an analyst at Jefferies. His analysis excludes the television production studio, because it would make sense to keep the broadcast network and the TV studio together. However, The Wall Street Journal reported that the TV studio was included in the recent talks.
In addition to the Twentieth Century Fox studio and cable networks such as FX and National Geographic, the talks with Disney also included Fox's international distribution assets.
International exposure can give U.S. media companies reach in countries, unlike the U.S., where pay-TV penetration still has room to grow. But there are international downsides, such as currency fluctuations, which have reduced some companies' earnings.
Fox says its international holdings help it reach more than one billion subscribers in roughly 50 languages in more than 170 countries.
News Corp . , parent of The Wall Street Journal, shares common ownership with 21st Century Fox, which is expected to report quarterly earnings after market closes today.
Fox has placed particularly big bets in India, where its rights to broadcast cricket games, strong entertainment portfolio and popular on-demand streaming service Hotstar—India's most-downloaded app—will help STAR India bring at least $500 million by next year in Ebitda, and $1 billion by 2020, the company has projected.
Fox has bid more than $15 billion for the 61% of British pay-TV giant Sky that it doesn't already own. But the deal has been slowed down by a lengthy regulatory review in the U.K., since the proposal was announced almost a year ago. Fox has said the deal is on track to close in the first half of 2018.
Fox's movie and television production business has been a tale of two platforms. Its movie performance in recent years has been erratic, ranking everywhere from first to sixth place at the domestic box office since 2011, according to Box Office Mojo. So far this year, it is ranked fourth. Bright spots include "Logan" and "The Boss Baby," while franchises "X-Men" and "Planet of the Apes" are showing fatigue.
The combination of Fox's and Disney's movie studios could lead to "massive cost synergies," according to Mr. Nathanson. But the combined share of domestic box office—which would have been as high as 40% in 2016—could possibly raise concerns with regulators, he said.
In television, Fox is one of the most prolific producers of scripted shows, not only for its own cable and broadcast outlets but other networks and digital platforms as well. Its hit shows include the long-running sitcom "Modern Family" on ABC and NBC's family drama "This Is Us."
Investors will get more insight into how these companies are performing—and how their executives feel about the future of their businesses—on earnings calls for Fox on Wednesday and for Disney on Thursday.
—Erich Schwartzel and Keach Hagey contributed to this article.
Write to Sarah Rabil at Sarah.Rabil@wsj.com and Joe Flint at joe.flint@wsj.com
More