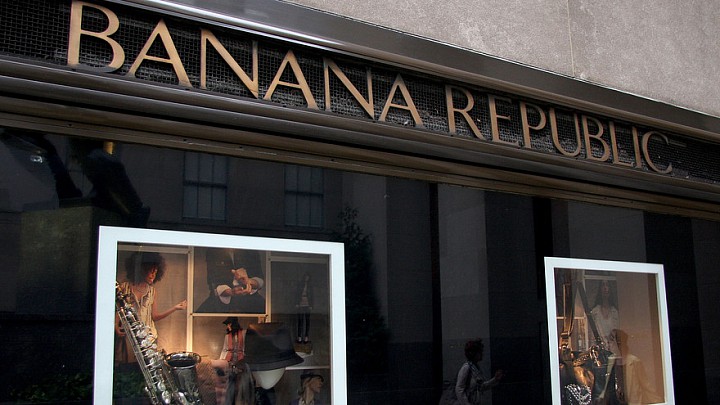 Gap Inc. stock was downgraded to neutral from buy at MKM Partners Friday, following some weak September same-store sales numbers, led by Banana Republic, which has seen double-digit declines for a string of months.
Banana Republic same-store sales fell 10% in September, after rising 2% last year. Same-store sales for August were down 11% after a 10% decline for July.
Same-store sales compare sales at stores that have been open for at least a year. It's a key metric for retailers that offers an apples-for-apples comparison by excluding any changes caused by new store openings.
Adding to the bad news, Banana Republic's creative director Marissa Webb will transition to a creative adviser role. She was appointed in April 2014.
The company won't be filling the creative director position at this time. It's the second major executive change at Banana Republic this year, after Andi Owen became global president on Jan. 5, succeeding Jack Calhoun.
There have been three other executive changes in the past 12 months for Gap Inc. GPS, -5.28% as a whole: Gap announced that Stefan Larsson was stepping down as Old Navy brand president on Sept. 29 to become chief executive at Ralph Lauren Corp. RL, -0.59% Chief Executive Art Peck replaced Glenn Murphy in February, and Jeff Kirwan replaced Stephen Sunnucks as global Gap brand president in Dec. 2014.
"While we had anticipated that trends at...
More