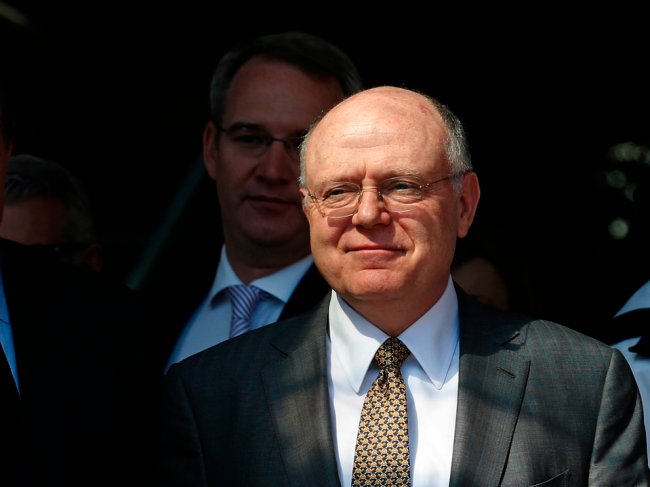 (REUTERS/Luke MacGregor)
The largest ever drug-industry merger was just stopped in its tracks, and everyone's wondering what Pfizer is going to do next.
Pfizer and Allergan terminated their $160 billion deal Wednesday, after the US Treasury released new rules governing so-called tax inversions that undercut the deal's key rationale.
New York-based Pfizer has been on the hunt for a large takeover target for years, but has failed to close a deal. With Allergan, the intent was to relocate Pfizer's domicile to Ireland, where Allergan is based, and cut its tax bill.
The tax rate for corporations in Ireland is 12.5%, far less than what they effectively pay in the US, and Pfizer had said its tax rate would've fallen to about 17% after the deal.
So what's next for Pfizer?
Scenario 1: Another takeover
It's always possible Pfizer will try, and try again to move its headquarters out of the US under the stricter guidelines. In 2014, when Pfizer's hostile bid for UK-based AstraZeneca fell through, the goal had been to strike another deal that would still lower Pfizer's taxes.
Until the rules changed, Dublin-based Allergan was a solid choice because it also brought Pfizer a robust product portfolio including blockbusters like Botox.
But even without seeking the tax benefits, Pfizer could turn to a few other big companies both in the US and abroad. One of the names...
More