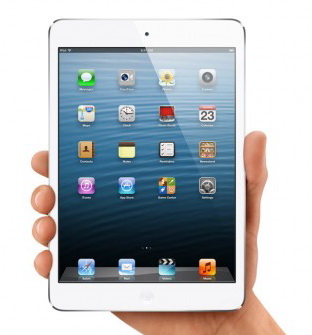 Apple Inc. said the new iPad mini with a high-resolution screen is now available for shipping, while indicating that supplies of the tablet are limited ahead of the critical holiday shopping season.

The device, at prices starting from $399, can be ordered online to be shipped or picked up at Apple's stores, the company said in a statement today. While the larger iPad Air went on sale Nov. 1, Apple hadn't said when the smaller tablet would be available beyond sometime in November.
Markets where the new iPad mini is available include the U.S., Japan, U.K., Australia, Singapore and Hong Kong. Resellers and wireless carriers will also sell iPad minis, and may offer in-store sales.
http://www.bloomberg.com/news/2013-11-12/apple-says-ipad-mini-with-high-definition-screen-can-now-ship.html