Deflation is helping bargain basement brands like Aldi & Walmart more than Kroger.
However, negative comps growth in the restaurant sector may shift some traffic back to the likes of Kroger.
Kroger stock is still trading too high above its 200-week moving average to enter now.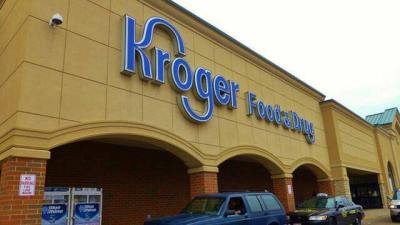 The Kroger Co. (NYSE:KR) stock is down an unbelievable 23%+ since the start of the year despite posting some strong numbers in the last few quarters. The company is predicted to post earnings per share of $0.45 which would again be an increase over the same quarter in 2015. Revenue is predicted to come in at $26.82 billion which again, if met, will be almost $1.3 billion higher than the same quarter of 12 months prior. Higher earnings and sales coupled with a falling share price has meant that Kroger's earnings multiple has dropped to what looks like a very attractive level of around 15.
Is the bottom in? Why has the market ignored this stock in 2016 despite its solid fundamentals? Some analysts feel it is the company's debt load which, compared to other stocks in this sector (Walmart for example), is definitely high.
Kroger in its latest fiscal quarter reported $9.7 billion of long-term debt on its balance sheet while equity stood at $6.4 billion. Walmart, on the other hand, reported long-term debt of $43.3 billion but a much higher equity value of $75.2 billion...
More