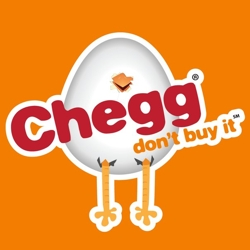 (Image source: typepad.com)
The west coast based online textbook rental company; Chegg Inc. has raised $150 million for an initial IPO with the help of JPMorgan Chase & Co(NYSE:JPM)
and Bank of America Corp(NYSE:BAC). It is expected as early as next month, the company will list on the NYSE under the ticker of "CHGG".
In the SEC filing, Chegg indicated that it has reached 30% of college students and
revenue in the first half of the year is up 26%. The company has a combined collection of print and digital textbooks above 280,000. According to current trends, college students are renting more books than ever before. Book rentals are an effective way for college students to save money on the skyrocketing cost of books.