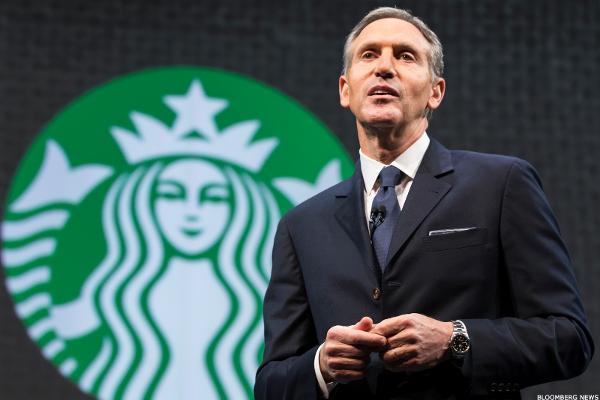 Some Starbucks (SBUX - Get Report) fans may notice something different today while undertaking their daily coffee-buying ritual.
The coffee giant's major changes to its popular My Starbucks Rewards program, originally announced in February, go into effect in the U.S, Canada and Puerto Rico. Among the biggest changes -- and the one that initially drew the most criticism by consumers back in February -- will be that stars and rewards will be awarded based on dollars spent, not the number of visits.
"The intent behind it [the rewards changes] was to level the playing field for our customers, taking into account how often they visit and how much they spend," explained Starbucks president and COO at the company's Mar. 23 annual shareholders meeting.
Said Technomic principal David Henkes, "While it seems to have upset a core constituent, I think most Starbucks customers are loyal to the brand not because of its loyalty program, but because of the quality and experience that they receive -- I suspect there will be some that might stay away for a bit in protest, but I don't see it really having a major negative impact on them."
Still, Starbucks is tinkering with what has been one of the most successful rewards programs in the restaurant business.
In the first quarter ended Dec. 27, members in My Starbucks Rewards surged 23% year over year to 11.1 million. Over 21% of total U.S. transactions were paid using the Starbucks mobile app during the quarter. Starbucks estimates that its My Starbucks Rewards program has grown about 50% in the past two years.
"Changes to the rewards programs were made as a direct response from customer requests, which should pave the path towards sustained same-store sales momentum over the long-term as it is now more aligned with most loyalty programs (dollar-based...
More