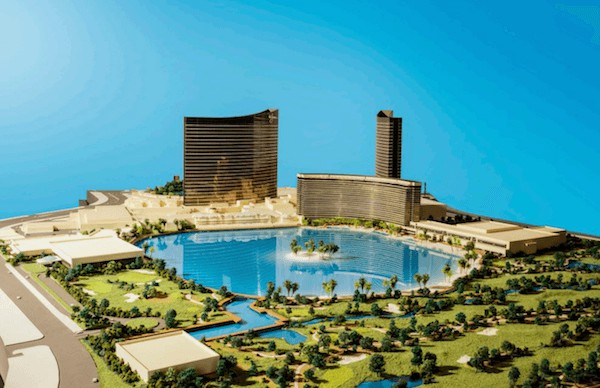 Wynn Resorts Ltd. is building a lake resort behind its two Las Vegas casinos, creating a place for water-skiing and paddle-boarding just off the desert city's famous Strip.
The Las Vegas-based company will convert its Tom Fazio-designed Wynn Golf Club into the resort, which will feature a lake and a mile-long boardwalk, founder Steve Wynn said Wednesday in a presentation to investors in Las Vegas. The resort, which is tentatively called Paradise Park, will offer ice cream and a fireworks show every night.
"Just like Disney," said Wynn, who's still working on the details and plans to seek approval from his company's board in September.
 "This is the most fun project in my 45 years," Wynn told investors. "Somebody take the other side, tell me what's wrong with this idea? We've all drunk the Kool-Aid."
It's not so much about building up Vegas as much as shoving out the common folk unwashed masses  from the strip so the 1%ers can enjoy it without having to rub shoulders with them.